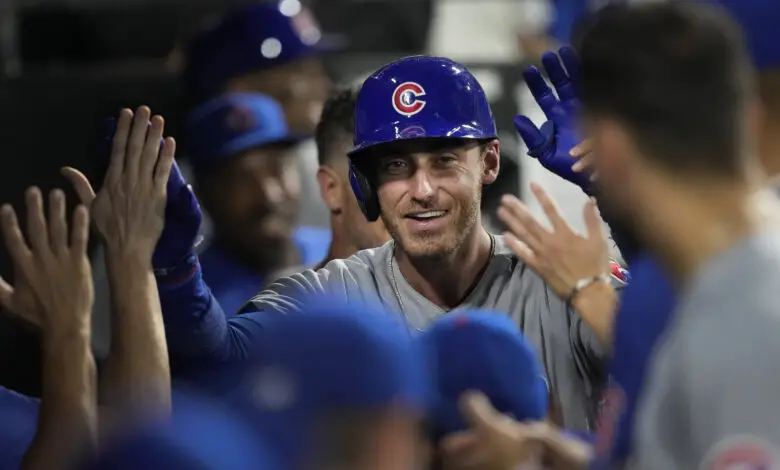 The Rundown: Counsell Hiring Signals Hoyer's Commitment to Win, Boras Talks Belli, Stomach Bug Ends GM Meetings
"We left wins on the table." – Jed Hoyer
If you're wondering why Craig Counsell is the new Cubs manager, that's it. Hoyer could have stepped up to the podium, dropped that quote, tossed his microphone aside, and walked away. If you're among the "make it make sense" crowd that believes David Ross was cut down in cold blood, that's all you need to know. Relationships matter, just not as much as wins.
The Cubs missed the playoffs by one game after losing 17 of their final 29 games and five of their last six. Ross made some questionable managerial and lineup decisions all season, particularly in the final month. Pete Crow-Armstrong, Alexander Canario, and Luke Little were used sparingly down the stretch and his gassed veterans played sloppy baseball at times, but Ross ignored it.  When Hoyer spoke about giving away wins, he pointed the finger directly at his former manager.
The Cubs' poor play in September hurt even more when the Diamondbacks advanced to the World Series. Chicago lost six of seven games to Arizona this season, all in the final six weeks, including four by one or two runs. The Cubs were also 10-18 in May while Ross struggled with poor lineups and a mismanaged bullpen. Dumping the beloved manager is justifiable by Chicago's 21-24 record on one-run games alone. Hoyer felt like a lot of those games were winnable and said so. Ross was entering the final year of his contract and, though Hoyer and Tom Ricketts spoke reverently of him after the season, nobody ever mentioned a potential contract extension.
The Brewers, by the way, won 18 of their final 29 games on their way to an NL Central title and have gone to the playoffs in five of the last six seasons. Counsell was a free agent and loved the idea of managing the Cubs, so Hoyer pounced. The Cubs-Brewers rivalry may now supersede both organizations' bitterness toward the Cardinals, at least in 2024. That's good for both teams and better for baseball.
Cubs News & Notes
Odds & Sods
Trevor Bauer potentially returning to MLB rubs me the wrong way.
Trevor Bauer's agents Jon Fetterolf and Rachel Luba are meeting with teams in hopes of finding Bauer a job back in MLB. Bauer went 10-4 with a 2.76 ERA for Yokohama, including 9-2 with a 1.97 ERA over his last 15 starts. His fastball ticked up 1 mph on average, hitting a 99.3 max

— Jon Heyman (@JonHeyman) November 9, 2023
Central Intelligence
Thursday Stove
The Brewers are reportedly open to moving any player on their roster ($), according to Ken Rosenthal of The Athletic.
The Dodgers covet Shohei Ohtani but are unlikely to engage in any bidding war that gets out of hand.
The Mets hope to extend first baseman Pete Alonso and are not expected to trade him.
Padres GM A.J. Preller would prefer to keep outfielder Juan Soto than trade him.
The Angels have hired 71-year-old Ron Washington to be their new manager.
Washington's coaching staff will include Torii Hunter, Chili Davis, Clint Hurdle, and Eric Young Sr.
Several teams are reportedly interested in Red Sox outfielder Alex Verdugo.
The Phillies announced that Bryce Harper will be their long-term first baseman, which is why they did not extend a qualifying offer to Rhys Hoskins.
MLB announced yesterday that it was canceling the remainder of the GM Meetings because of a stomach bug that swept through the attendees.
Extra Innings
Counsell in Cubs digs is going to take some getting used to.
WELCOME TO CHICAGO CRAIG COUNSELL pic.twitter.com/UHda39bU0Z

— Chief Cub (@ChiefCub) November 6, 2023
They Said It
"I don't think we signaled that we're going to have some crazy aggressive offseason, I like our position and if there are moves, even big moves, that will help us continue that trajectory we'll definitely do it. But I don't think it's a signal somehow we're going to have the biggest and boldest offseason. If we do, it's because things lined up for us." – Hoyer
"Yesterday was an emotional day. I was sad first, then happy, then I was crying, then I was laughing, I went through all of it. There was a lot yesterday, and I understand. It was a decision that affected a lot of people, and I take that very seriously. I understand people are mad. That's part of this. That's part of what makes this hard. But sometimes you just have to try to think above that and do what you think in your heart is right for you and the people around you." – Counsell
"I sat down with [Counsell] for hours and hours and just loved the conversation. He's super engaging. Had a really great back-and-forth. And it was clear that not only his ability – his ability is obvious – but I felt there was a connection and a commonness of purpose. From that point, I knew that obviously it had to be kept very quiet because I couldn't risk that publicly with David [Ross]." – Hoyer
Thursday Walk-Up Song
I'm down for an intensified Cubs-Brewers rivalry.