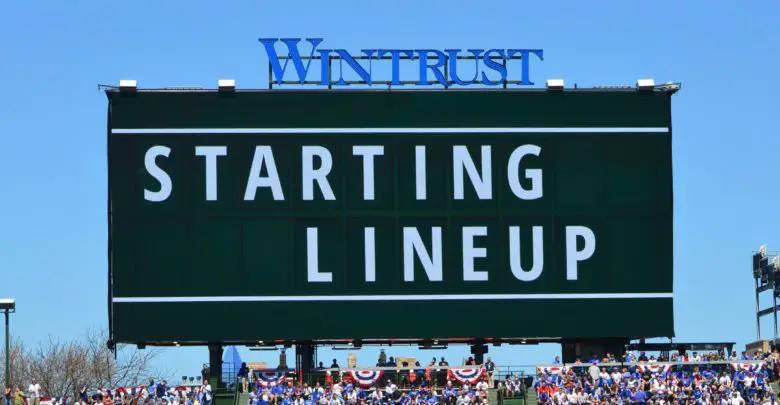 Chicago Cubs Lineup (9/30/23): Morel Leads Off, Canario DH, Wicks Starting Penultimate Game
We know for sure that the Cubs will be playing October baseball, now it's a matter of finding out whether that just means finishing the season on Sunday or playing more meaningful games. That may not even be determined by tonight because the Cubs and Reds are tied, with both sitting 1.5 games behind the Marlins. Get ready for some serious scoreboard watching.
I'm going to abbreviate this post because I'm just getting to it less than an hour before first pitch. Jordan Wicks is on the mound for the biggest start of his young career and the lineup behind him is a little on the unconventional side, largely because Nico Hoerner is banged up. Christopher Morel will play second in his stead and is batting leadoff, then it's Seiya Suzuki finally getting a spot in the top half of the order after a torrid stretch of hitting. Ian Happ is in left, Cody Bellinger is in center, and Dansby Swanson is at short.
Yan Gomes is behind the plate, Jeimer Candelario will bat from the right side and play on the left side, Patrick Wisdom is at first, and Alexander Canario is the DH. I guess this proves David Ross actually does realize Canario and Candelario are different people.
The pitching matchup looks very bad for the Cubs on paper because they're up against exactly the kind of mediocre starter who has dominated them all month. Lefty Eric Lauer has a 5.48 ERA over nine total appearances with eight starts, all of which took place in April and May. This is his first MLB start in over four months due to an extended IL stint to work back from a shoulder impingement.
Lauer has given up 13 homers out of 45 total hits over 42.2 innings, plus he's walked 20 batters so far. That should bode very well for the Cubs, but, again, they tend to turtle up against guys they should destroy. One thing that really jumps out about Lauer's performance early in the season is that his velocity was way down from last year, like 3-4 mph on everything.
Never a very hard thrower to begin with, he was sitting just 91 with the fastball and 86-97 with the cutter after being over 93 and 90 with them respectively last year. Those two pitches make up 78% of his repertoire and neither has gotten good results to this point, though both are still better than his curve. That breaking ball accounts for about 12% of his offerings and was nothing short of awful in those previous outings.
I'm just going to stop there with the analysis because it really doesn't matter how well the Cubs should do after they've spent a month bucking those trends at every turn. This team is 6-14 over the last three weeks or so, just a brutal collapse down the stretch. The seeds for their systemic failure were likely planted in the hot stretch that saw them climb back in the race at the start of the second half, as they simply ran out of physical and mental gas.
First pitch is at 6:10pm CT on Marquee and 670 The Score.