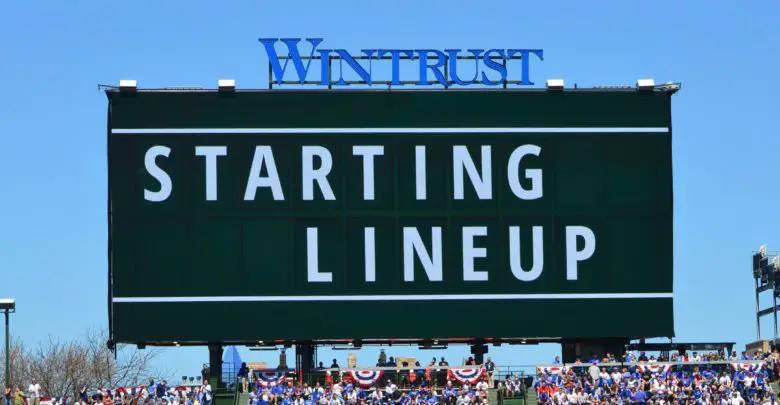 Chicago Cubs Lineup (9/16/23): Happ Leads Off, Morel Bats Third, Hendricks Facing Snakes
The Cubs have been in a funk for a while now and they desperately need to shake it off soon before they fall out of playoff position. It seems like the Diamondbacks have their number after four wins in five games, so even taking the last two in Phoenix won't even things up. Such a mini-streak would, however, set things in the right direction.
Kyle Hendricks pitched well against this squad last week, allowing two earned runs over 5.2 innings in the Cubs' lone win. He may need to repeat that performance or be even better based on how the bats are going lately, but maybe that 9th inning explosion last night woke up the offense.
Everyone who's tired of Ian Happ batting third can relax because he's in a different spot in the order tonight as he leads off in left. Nico Hoerner bats and plays second, Christopher Morel swaps with Happ and will DH, Cody Bellinger is at first, and Dansby Swanson plays short. Seiya Suzuki continues to be the team's hottest hitter and he's back in right after being moved to DH just before last night's game. Mike Tauchman is in center, Yan Gomes is the catcher, and Nick Madrigal is at third.
I have to say I'm not a big fan of having Tauchman in there over Pete Crow-Armstrong. The rookie has a superior glove and talk of his need to adjust to big league pitching doesn't really hold water because Tauchman is batting .182 with a 61 wRC+ and -0.1 fWAR over the last month (93 PAs).
They're up against former Cub Zach Davies, who is having an even worse season than his lone campaign in Chicago two years ago. Maybe that's karma kicking his ass for breaking up with his ex-wife via text when he was out of town and then ghosting her completely because he'd been having an affair. That's such extreme douchebag behavior that I just can't see past it.
In any case, Davies has pitched sparingly this season due to a pair of long IL stints for his oblique and back. In 16 starts, he has a 6.81 ERA and has allowed 85 hits with 36 walks in just over 75 innings. That comes to a 1.61 WHIP, tied for 11th-worst among 181 pitchers with at least 70 innings under their belt this season. The worst WHIP in MLB is the 1.98 owned by aspiring country singer Adam Wainwright, in case you were wondering.
Davies' 18.8% strikeout rate is a little higher than his career average, which is kind of odd because both his swinging and called strikes are below his normal marks. The only pitches that have been working for him are the four-seam and cutter, neither of which has typically been good. His changeup has been his best pitch in the past, but it's been awful this season and sits in the second percentile for offspeed run value.
Then again, that might still work in his favor since Brandon Pfaadt totally shut the Cubs down last night with a change that is in the first percentile. What I find even more odd than the contradictory strikeout data above is how Davies' offspeed stuff has fluctuated so wildly in the past. Here are his offspeed run-value percentiles for the past five seasons starting with this one: 2nd, 99th, 1st, 100th, 99th.
He may be starting to come around a little with the change, as it's generated positive value in four of his last five starts since coming off the IL in late August. Even if it's not sharp tonight, Davies will work down and to the arm side with most of his pitches to bust righties inside and get lefties to push the ball the other way. Not that said strategy has worked, as evidenced by nearly even platoon splits.
He does a decent job of keeping the ball in the yard despite all the hits, so the Cubs may need to string knocks together and be aggressive on the bases. That should be the case for them regardless given their lack of consistent offensive production over the last two weeks or so. I just hope this one isn't as painful to watch as most of the last several games against mediocre pitchers have been.
First pitch is at 7:10pm CT on Marquee and 670 The Score.