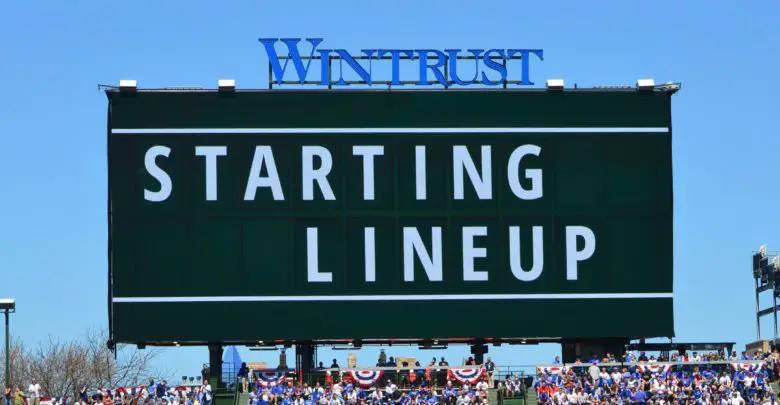 Chicago Cubs Lineup (9/8/23): Tauchman DH, Amaya Catching, Taillon Starting Tough Matchup
The Cubs dropped the series opener with the D-backs on Thursday in what you'd like to be able to shrug off as a throwaway game. And that's fine until you consider that they were facing a very hittable starter with an elevated ERA and now they've got a Cy Young candidate on deck. And I'm not talking about Justin Steele, who is on the hill for the home team tomorrow.
Jameson Taillon is going to have to be on point, something that hasn't really happened for quite a while now. The Cubs have actually won his last two no-decisions, however, a result of outscoring their opponents 21-11 in those games. Opponents have jumped on Taillon early in each of his last two starts, though he settled down pretty well both times. The bigger issue is that he tends to have at least one implosion each time out, which puts pressure on the offense.
Regardless of who they're supporting, the bats need to show up in a bigger way this afternoon than they did last night. That starts with Mike Tauchman leading off as the DH, which could mean he'll be subbed out if Arizona goes with a southpaw reliever at some point. Nico Hoerner bats and plays second, Ian Happ is in left, Cody Bellinger is in center, and Dansby Swanson is at short.
Seiya Suzuki continues to crush everything and he's in right this afternoon, then it's Jeimer Candelario at first, Nick Madrigal at third, and Miguel Amaya behind the dish.
They've got a tall task in 28-year-old Zac Gallen, an elite strike-thrower with one of the best fastballs in the game. The only heater with greater value on a per-pitch basis is, get this, Zack Wheeler. It's the k that really does it. There's not much in the supporting numbers to explain why Gallen's 94 mph four-seam is so good, but the key is location and deception.
His 5.3% walk rate ranks 14th among 105 MLB pitchers who've logged at least 100 innings, so it's clear he knows how to find the zone. What's really special about his fastball is that he is able to throw it wherever he wants, creating a heat map that is the most evenly distributed I've seen to this point. While he really likes to work up in the zone to the glove side, he'll move the ball around to get strikes and set up his other pitches.
Gallen throws first-pitch strikes at 67.2%, more than all but eight of the pitchers in the aforementioned sample. That allows him to work from ahead with his curve, changeup, and cutter. He's also got a slider that he throws sparingly, which is a little odd because it's gotten good results while the cutter has dragged him down at times.
Another factor in his fastball's effectiveness is that firm change that comes in at 87 and pounds the lower arm-side corner. He uses a three-finger grip to achieve that action, holding the ball "like an egg," not too deep in the hand and not on the fingertips either. If you're interested in that sort of thing, he shared more on the change and his other grips with Brandon Webb of Ball Sports Arizona earlier this season.
Gallen has been very susceptible to hits lately and has allowed 24 over 16.2 innings in his last three starts, one of which was his worst of the season. He gave up six runs on four homers with just three strikeouts and three walks, good for a game score of 10 that isn't likely to be repeated. That said, Gallen hasn't been nearly as good away from Arizona and a shaky performance is not out of the question.
Though he has very even career splits, left-handed hitters hold a big platoon advantage this season with a .718 OPS that is 101 points higher than their right-handed counterparts. But Gallen has given up an overall .757 OPS on the road vs. .572 on the road, so perhaps Wrigley will be unfriendly this afternoon. I really like the potential for Bellinger to catch one of those changeups with two strikes and do damage to it.
First pitch from Wrigley is at 1:20pm CT on Marquee and 670 The Score.
Here's the #Cubs lineup for the final Nike City Connect Neighborhood Friday! #All77

Tune in: https://t.co/Gs2hZXyTjH pic.twitter.com/sVXQI5VH97

— Chicago Cubs (@Cubs) September 8, 2023