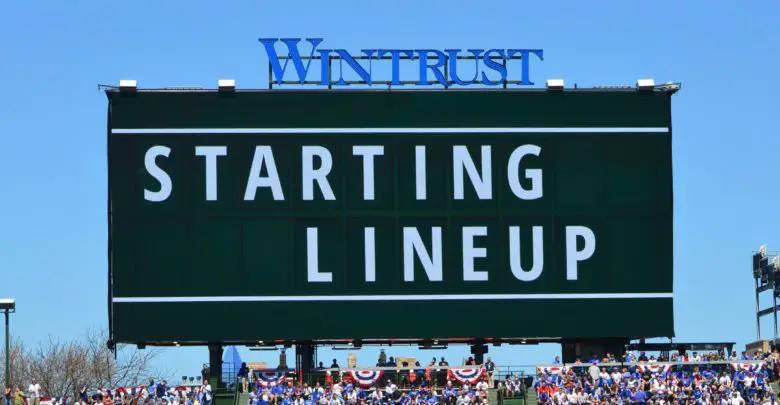 Chicago Cubs Lineup (9/7/23): Tauchman Leads Off, Morel DH, Assad on Bump
The Cubs have won four in a row since being walked off by the Reds in back-to-back games and they just keep proving to people that they're a good team. Sweeping the Giants was a huge step toward securing a playoff bid, now the Cubs welcome another postseason contender from the NL West to town for four games.
After a surprise start that saw them leading the division out of the gate, the Diamondbacks have settled in nicely and sit just a half-game behind the Marlins for the third Wild Card spot. Miami has won six straight but just placed ace Sandy Alcántara on the IL, so the D-backs are surely hoping for gravity as well as helium to help them in the standings.
Javier Assad is all about popping balloons, though, and he's looking to put his team in position to win yet another of his starts. Though he's recorded only three wins on the season, the Cubs are 5-1 since he joined the rotation back on August 5. Interestingly enough, that lone loss came in his best start ever after the Reds eked out a win last weekend.
Assad has racked up seven strikeouts in each of his last two starts and he's saved the bullpen in both, which has helped the Cubs tremendously even if his record doesn't reflect his contribution. He's up against a team that doesn't have a ton of power, so staying the course and keeping the ball in the yard should keep the Cubs in the game.
It'll help if Mike Tauchman can shake out of his slump, which has persisted over the last few weeks even with that big game on Sunday. He's leading off in center, followed by Nico Hoerner at second and Ian Happ in left. Cody Bellinger cleans up at first base, Dansby Swanson is at short, Seiya Suzuki is in right, and Jeimer Candelario is at third. Yan Gomes is behind the plate and Chris Morel bats ninth as the DH.
On the hill for the Diamondbacks is 25-year-old Ryne Nelson, who is making his 25th start of the year. The young righty doesn't have big strikeout numbers and he's served up quite a few dingers, but you can't really discount the power of that name in this ballpark. This will be the Nevada native's first start against the Cubs and at Wrigley and you have to wonder whether he's got some jitters from perhaps being a fan of the team growing up.
I suppose his parents could just be baseball junkies who liked the name, just as Spokane native Ryne Sandberg's parents named him after Yankees pitcher Ryne Duren. Pretty cool how the cycle just keeps repeating.
In any case, Nelson has had a pretty rough go of it this year as he comes in sporting a 5.47 ERA that is only slightly higher than his peripherals indicate it should be. He's given up 145 hits in 125 innings and has the fourth-lowest strikeout rate in MLB among 105 pitchers with at least 100 innings pitched. His 23.2% combination of swinging and called strikes is the third-lowest in that group, so there should be plenty of contact this evening.
A big part of the issue is that he lives in the zone with nearly every pitch and doesn't have the stuff to put hitters away. Nelson's 46.4% in-zone rate is higher than all but two other big league pitchers, but his cutter, change, and slider have very little velo differentiation. The cutter and slider vary by about four ticks and there isn't enough difference in movement profile to separate them.
His 95 mph fastball gets a little more vertical movement than other four-seamers, which would probably be a good thing if it wasn't filling up hitters' nitro zones. Typically located right over the heart of the plate with a little run back to the arm side, Nelson's fastball has been tagged quite often. He throws it about 53% of the time too, so it's not like we're just talking about a show-me pitch.
He doesn't suffer from big platoon splits, though left-handed batters tend to see the ball a little better and draw more walks. Right-handers slug better, with lefties catching up a bit on the strength of an absurd seven triples this season. Five of those have come at Chase Field, probably just a matter of the funky outfield angles. Nelson has been much better on the road, but righties have launched eight homers against him when he visits.
This is one of those games in which there's absolutely no excuse for the Cubs to come out flat, and I fully expect them to keep things rolling as they look to make up more ground on Milwaukee. First pitch is at 6:40pm CT on Marquee and 670 The Score.