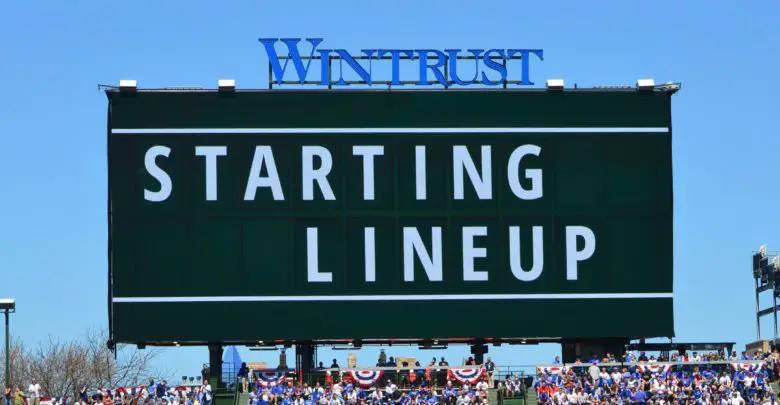 Chicago Cubs Lineup (9/1/23, Game 1): Tauchman Leads Off, Morel DH, Wicks Working
After taking care of business with two wins against the Brewers, the Cubs now face the flagging Reds for four games in three days. The action begins with a doubleheader that sees rookie Jordan Wicks getting his second start of the season in the early game. Wicks made quite an impression in his debut last weekend, though it didn't start out all that well.
Just eight pitches into the bottom of the opening frame, the Pirates were up 1-0 and had men on first and second thanks to a leadoff homer, a single, and a walk. The hits came on the first three pitches Wicks threw in the majors, and it was looking very much like he was going to crumble. Instead, he shook off the early speed bump and proceeded to retire the next 15 batters in a row, nine of them on strikes. That's incredible.
While we shouldn't expect the same from Wicks in this one, we should very much be looking forward to his nasty changeup getting a few ugly swings from Reds batters. The Cubs gave the young lefty plenty of run support in his first outing, so more of the same sure would be nice today.
Mike Tauchman is in the leadoff spot and playing center, followed by Nico Hoerner at second and Ian Happ in left. Cody Bellinger is at first, Dansby Swanson is the shortstop, Seiya Suzuki is in right, and Christopher Morel is the DH. Miguel Amaya handles the catching duties and Nick Madrigal is at third.
They're going up against hard-throwing righty — the Cubs' backup play-by-play man would still refer to him as such even if he only threw 93 mph — Graham Ashcraft, whose results never fail to amaze me. Despite sitting in the mid-to-upper 90s with his hard stuff, Ashcraft's 17.4% strikeout rate ranks 89th out of 100 pitchers with at least 100 innings this season. His 16.5% career average is 265th out of 290 pitchers with 100 IP since the start of last season.
That's because, despite the above-average velo, he gets less extension than almost any other pitcher in MLB while also filling up the zone with his cutter and slider. Hitters get a great look at his stuff because Ashcraft shows the ball well before his release, which is much shorter than most pitchers. That means more time to adjust to what's already a very limited repertoire.
He's got the cutter at 53% usage, the slider at 37%, and the sinker at 10%, with both of the latter pitches generating significantly negative value. The main thing Ashcraft really has going for him is a high grounder rate that can mitigate the high number of hits and walks. He's given up 142 hits with 51 walks over less than 141 innings, so there should be a lot of traffic on the bases this afternoon.
That was the case when he faced the Cubs in late May and gave up five hits with three walks in five innings, though he ended up with the win because he was facing Drew Smyly in that one. Ashcraft has gone at least 6.2 innings in each of his last five starts and he's pitching much better during that time, notching 29 strikeouts to eight walks with 27 hits surrendered in almost 36 innings.
He's given up seven homers in that same span, however, and he can usually be counted on to hang a few breaking balls. Right-handed batters have always done much better against Ashcraft and that remains the case this season, though his splits have regulated a bit from last season. He actually pitches better away from Cincinnati, which is interesting because it comes exclusively from being tougher on left-handed hitters at Great American Ball Park.
Happ may put that to the test given how well he hits in his alma mater's backyard, so I'm sticking with him as my pick to click. Don't be surprised if the Cubs get off to a slow start, as Ashcraft suffers badly once the lineup turns over. It would be great to grind him down early and get into that bullpen right away with three more games looming in the series.
First pitch is at 12:10pm CT on Marquee and 670 The Score.
Let's play two in Cincinnati!

Tune in: https://t.co/Gs2hZXyTjH pic.twitter.com/BIUzx9n7A8

— Chicago Cubs (@Cubs) September 1, 2023