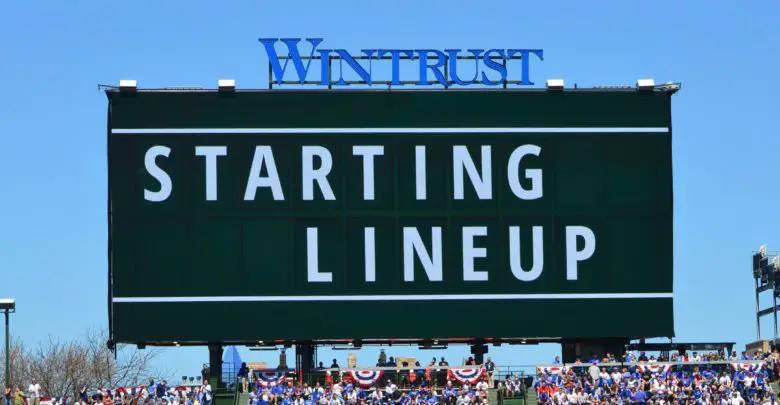 Chicago Cubs Lineup (8/25/23): Tauchman Leads Off, Candelario DH, Hendricks on Hill
The Cubs took the first game of the series in close fashion, a practice that's become a bit too commonplace for them lately. While it's good to see them winning one-run games, something that wasn't happening earlier in the season, a few blowouts would help to lower the collective blood pressure as the team's playoff chances increase. Getting their eighth consecutive win against the Pirates will sure would be nice.
Kyle Hendricks picked up a win in Pittsburgh back in June by holding his opponents to three runs (one earned) on just two hits. He went 6.1 innings with two strikeouts and three walks, the first time he's had more free passes than Ks since September 16, 2021 against the Phillies (3-1). The Professor doesn't need to dominate, he just needs to keep his offense in the game.
Mike Tauchman is back in the leadoff spot and playing center, followed by Nico Hoerner at second and Ian Happ in left. Cody Bellinger cleans up at first, Dansby Swanson is at short, Seiya Suzuki is in right, and Jeimer Candelario is the DH. Yan Gomes is behind the plate and Nick Madrigal is at third.
They're facing 27-year-old Mitch Keller, who hasn't pitched against them yet this year and doesn't have a great deal of experience against the current members of the roster. Happ is the only Cub with more than eight plate appearances against Keller, and the results have been incredible as the native Yinzer carries a .438/.571/.875 slash with two homers and five walks into the game.
Swanson has tagged Keller for three doubles out of his four hits in seven at-bats, but no one else in the lineup has more than one career hit against him to this point. The Cubs will be seeing a much better version of the righty tonight, however, as he's putting together the best season of his career by a wide margin. The 4.22 ERA isn't great, but he should set a career high for innings pitched tonight and he's already struck out 35 more batters than ever before.
That success comes largely from the implementation of a cutter that has siphoned off the usage of his four-seam, slider, and curve to give him three primary pitches. The cutter and both fastball iterations are all in the 23-25% range and all are plus pitches for Keller on the season. He loves to work up in the zone with his 96 mph fastball, then he'll locate that sinker slightly lower and get the cutter moving from the middle of the plate to off the glove-side edge.
The cutter is around 90 mph, so it's just a much sharper version of the 83 mph slider that he throws about 17% of the time. Classified as a sweeper by Statcast, it rarely lands in the zone and is more of a chase pitch. Neither his curve nor his change has been very effective this season and both are below 10% usage, so they're more show-me offerings that he can use to keep hitters from sitting on other pitches.
One thing that really stands out about Keller is that he gets his strikeouts in a different manner from what you'd expect from a guy with a 26% K-rate. His 9.5% swinging-strike rate is well below the 11.2% league average, but he gets far more called strikes (19.1% to 16.5%) than his peers. Hitters can't pick up velocity out of the hand, so they may try to spit on what they think is a slider that's going to break off the plate. Instead, that cutter buckles them.
Keller also loves to bust righties in on the hands with that two-seam and he has gotten pretty traditional platoon results with left-handed batters seeing him pretty well. His splits are about 30 points better across the board when he's at home, but he tends to need time to feel out his stuff and could be vulnerable that first time through the order.
This dude will get his share of strikeouts and he's coming off of a start in which he sat down 12 Twins with just one walk, but he also gave up seven hits in that game. The key for the Cubs will be to string some of those hits together and keep Keller from settling in with his full repertoire.
First pitch is 6:05pm CT on Marquee and 670 The Score.
Here is tonight's #Cubs starting lineup at PNC Park!

Tune in: https://t.co/Gs2hZXyTjH pic.twitter.com/EoCIqgB18K

— Chicago Cubs (@Cubs) August 25, 2023