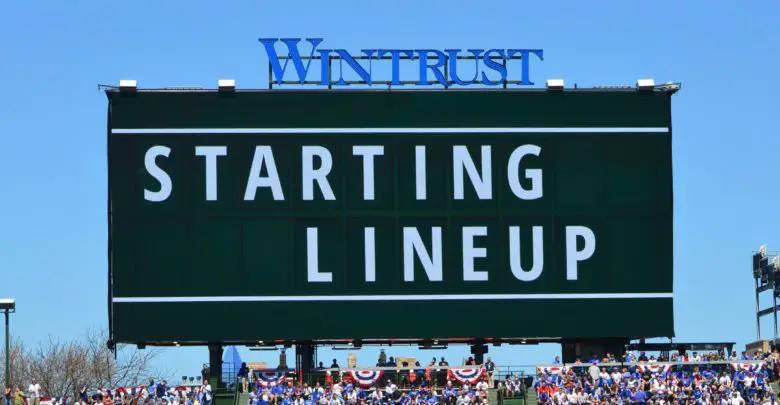 Chicago Cubs Lineup (8/21/23): Tauchman in LF, Happ DH, Madrigal 3B, Assad on Bump
The Cubs continue their AL Central gantlet with a tilt against the Tigers in Detroit that could be their toughest test in the last three matchups. Compared to the putrid White Sox and even putrider (yeah, I said it) Royals, Eminem's hometown team looks downright formidable. The Tigers are only 10 games under, which is much better than their 52-72 expected record, and they've won their last two.
Just like the last series, this is one of those matchups in which taking two of three is the minimum expectation. With the Rangers being absolutely worthless over the past three days in a sweep at the hands of the Brewers, it's imperative for the Cubs to keep winning these games against bad teams. That's what they've done in each of Javier Assad's last three starts, two of which were actually against solid squads.
The righty has made at least 81 pitches in those appearances and has completed six innings in each of the last two while limiting opponents to five or fewer hits and two or fewer earned runs. Though he has only nine strikeouts to five walks over 16.2 innings in that time, Assad has been relatively efficient by stranding lots of runners.
It'd still be a very good idea to get the bats going early, however, as the Cubs are 8-0 in August when they score at least five runs. They're 3-6 when scoring four or fewer, one of which was the 4-3 victory over the Sox in Assad's last start. Interestingly enough, they also won 4-3 on Sunday and have a pair of 3-4 losses this month. I think we'd all prefer a wider margin.
David Ross has an interesting lineup trying to make that happen, starting with Mike Tauchman in left field for just the third time this season. Nico Hoerner bats and plays second, Ian Happ is the DH, Cody Bellinger is in center, and Dansby Swanson is at short. Seiya Suzuki bumps up to sixth in right, Jeimer Candelario is at first, Yan Gomes is the catcher, and Nick Madrigal is the third baseman.
They're facing 27-year-old righty Alex Faedo, the 18th overall pick back in 2017. Faedo put up big strikeout numbers in the minors but has not been able to replicate that performance at the MLB level yet over 21 career starts. That could be a matter of his limited repertoire or perhaps his 8th-percentile extension, which allows hitters to get a little more look at that 93 mph fastball. He makes up for that with excellent spin that gives the four-seam nice glove-side run.
He throws first-pitch strikes at a 66.9% clip, which ranks 34th among 344 pitchers with at least 40 innings and allows him to get ahead in the count frequently. That opens the door for a slider that he can either land at the bottom-middle or the zone or sweep a little further to the lower glove-side corner. His changeup hasn't been as good, but it offers a very different look by fading arm-side due to a Vulcan grip.
He only goes to the change about 14% of the time and only 21 of the 102 he's thrown this season have been against right-handed batters. Faedo believes that offspeed pitch can be a difference-maker for him, so its usage could very well change in the near future as he looks to shift what have so far been drastic reverse splits. After getting pretty even results last year, Faedo is dominating left-handed hitters while righties' .333 wOBA is 97 points higher.
Do not let the 5.16 ERA fool you, though, this guy could very easily go out there and shove tonight. He's walked just 11 batters in 45.1 innings and four of those came in one game, then you see that he's surrendered only one hit in two of his last three starts. If he continues to be aggressive early and those secondaries are working, Faedo will present a tough challenge for the Cubs.
First pitch from Comerica Park is at 5:40pm CT on Marquee and 670 The Score.
Here is tonight's #Cubs starting lineup for the series opener in Detroit!

Tune in: https://t.co/Gs2hZXyTjH pic.twitter.com/2hL8FmIhTS

— Chicago Cubs (@Cubs) August 21, 2023