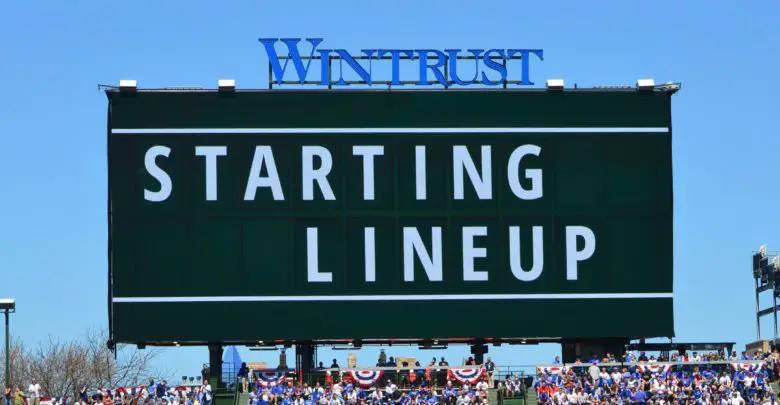 Chicago Cubs Lineup (8/7/23): Tauchman in RF, Morel DH, Smyly Starting
This really isn't even a road trip for the Cubs, who've been maintaining a rent-free apartment in Flushing since at least the 2021 trade deadline. After being burned by their decision to part with Pete Crow-Armstrong in what ended up being a disastrous second half that led them to a 77-85 finish, they were too scared to deal with Jed Hoyer last year. Then the Cubs swept them in mid-September of that season, hastening the Mets' fall from the top spot in the NL East.
They ended up losing to the Padres in the Wild Card round of the playoffs, then they ended up losing Jacob deGrom to the Rangers in free agency. GM Billy Eppler went out and spent big on aged righty Justin Verlander to pair with nearly-as-aged Max Scherzer in an attempt to create some magic. Instead, the Mets just created the world's most expensive pre-retirement plan and opted to trade both pitchers to teams whose names aren't synonymous with frequent, expected public humiliation.
Now the Mets sit 11 games under .500, just 1.5 games ahead of the Nats for last place, and the sense is that they will punt on next season to rebuild for a run in 2025 or '26. While not nearly as satisfying as what's happening in St. Louis, I find joy thinking about how gleeful Ron Santo would be at the Mets' most recent failure. They've still got some pop in that lineup, however, so it would be unwise to look past them.
That goes double when you see that Drew Smyly is on the mound for the Cubs. The lefty has an 8.40 ERA over his last seven appearances, two of which were as a bulk guy rather than a starter, and he's given up 40 hits with 11 walks over 30 innings. He's also struck out 35 batters, which is good, but he may just be throwing too many strikes. Expect David Ross to have a very short leash with Caleb Kilian up.
Mike Tauchman is leading off in right again as Seiya Suzuki continues to work through issues with his swing, then it's Nico Hoerner at second base and Ian Happ in left. Cody Bellinger is in center, Dansby Swanson is at short, and Jeimer Candelario is at first. Christopher Morel is the DH, Yan Gomes is behind the plate, and Nick Madrigal is at third.
They'll be facing Kodai Senga, who they beat the last time these teams squared off back in late May when the Cubs ended up taking two of three. The 30-year-old righty gave up three runs on six hits and five walks, striking out six in the process. He's been very good on the whole, pitching to a 3.25 ERA, though he has had trouble with walks as a result of his Ghost Fork.
His 96 mph fastball has been erratic at times as well, but his cutter has been a great pitch all season. He keeps it mainly in the heart of the zone with just enough movement at 91 mph to fool hitters who have to respect his velocity while also protecting against the forkball.
Senga has posted noticeable reverse splits, with righties slashing .241/.332/.406 against the .186/.290/.261 of their left-handed counterparts. Tauchman collected two hits against him in that previous matchup and Happ had one as well, so the platoon stuff didn't really impact them. Then again, Swanson and Suzuki were the only Cubs to notch doubles against the "rookie."
This is a game in which continuing to display patience at the plate and aggressiveness on the bases looks like a perfect formula. Making Senga work and getting to the bullpen early is key, but the Cubs also need some early runs to allow Ross to roll with Smyly even if the starter isn't super sharp.
First pitch is at 6:10pm CT on Marquee and 670 The Score.
Here is tonight's #Cubs starting lineup at Citi Field!

Tune in: https://t.co/Gs2hZXyTjH pic.twitter.com/ZUoUnfSvg6

— Chicago Cubs (@Cubs) August 7, 2023