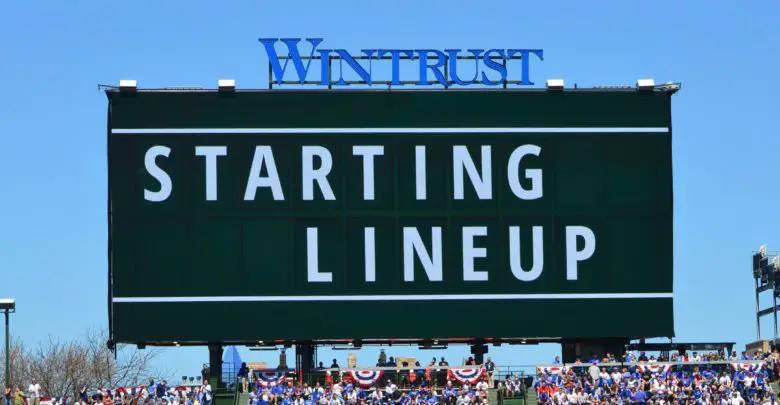 Chicago Cubs Lineup (8/5/23): Tauchman in RF, Candelario 1B, Assad Makes Spot Start
This must be what the Reds felt like during the week. The Cubs were absolutely boat-raced Friday afternoon in an 8-0 loss to the Braves, though all but one of those runs came in one overwhelming inning as Kyle Hendricks went from shoving to schlepping. Meanwhile, Max Fried shut the Cubs down in his first start since April as he looked anything but rusty.
Today is a new day, however, and there's always a chance that fortunes can be reversed. As Hendricks said, the Cubs just need to flush Friday's performance and move on. How well they're able to do that will depend largely on the performance of Javier Assad, who's getting the start in place of the injured Marcus Stroman. Assad was a little erratic while getting inconsistent MLB action earlier in the season, but he's really settled into a long relief role.
In 22.1 innings across nine outings since being recalled in late June, Assad has allowed just one run on a solo homer and he's surrendered just nine hits with 22 strikeouts and 10 walks. What's more, he's generating grounders at a 60% clip to wipe out the rare walks and hits he surrenders. He had been going on just 2-3 days rest, but he hasn't pitched since July 31 and should be good for up to 75 pitches or so based on results.
Assad's groundball-heavy style should play well against this stiff Braves lineup, but it won't matter if the Cubs can't score. Mike Tauchman is back in right field to lead things off, then it's Nico Hoerner batting and playing second with Ian Happ in left and Cody Bellinger in center. Dansby Swanson is at short, Chris Morel is the DH, Jeimer Candelario is at first, Yan Gomes is catching, and Nick Madrigal is at third base.
They'll be going up against Bryce Elder, whose name is a lie because he's only 24 years old. After debuting last season with 10 appearances (9 starts), Elder made one Triple-A start this year and has been a regular in the rotation with 21 starts this season. Though he's far from overpowering and doesn't get many strikeouts, the righty coaxes a lot of grounders and keeps the ball in the yard with a sinker-heavy approach.
He's a lot like Kyle Hendricks in that way, sitting around 90-91 with the hard stuff to set up his breaking and offspeed pitches. Where things differ greatly is that Elder throws a ton of sliders, almost as many as he does sinkers. That two-seam is about 38% of his pitches and sliders make up 36%, then the rest are four-seamers and changeups. Elder throws his change about 85 mph, so there's not a big separation from his fastball.
The change also has a different movement profile from the norm, as it typically fades arm-side with excellent tumble to make it a viable pitch to batters on both sides of the plate. I couldn't find anything on his particular grip, but I default to assuming it's a Vulcan when I see movement like this. It could also be a matter of pronating a little differently, either very little or a whole lot (like the Devin Williams Airbender). Either way, it's a solid pitch and helps him to be pretty much split-neutral.
The slider is the real weapon, however, as it works down across the zone glove-side to give a very different look from the sinker and change that both bust righties in. While Elder can get whiffs, most of the slider's value comes from getting weak contact. Unlike a lot of the pitchers the Cubs have seen lately, he likes to work down in the zone with everything other than the four-seam. He'll typically elevate the fastball, though it only makes up 13% of his pitches.
Hits should be there for the Cubs today, it's just going to be a matter of stringing them together and making sure they can actually advance the runners they get. The Braves aren't going to roll over even if they get down early, but they're too good to let them get ahead out of the gate.
First pitch from Wrigley Field is at 1:20pm CT on Marquee and 670 The Score.
Here is today's #Cubs starting lineup vs. Atlanta.

Tune in: https://t.co/Gs2hZXyTjH pic.twitter.com/Z0DDBSvn0s

— Chicago Cubs (@Cubs) August 5, 2023