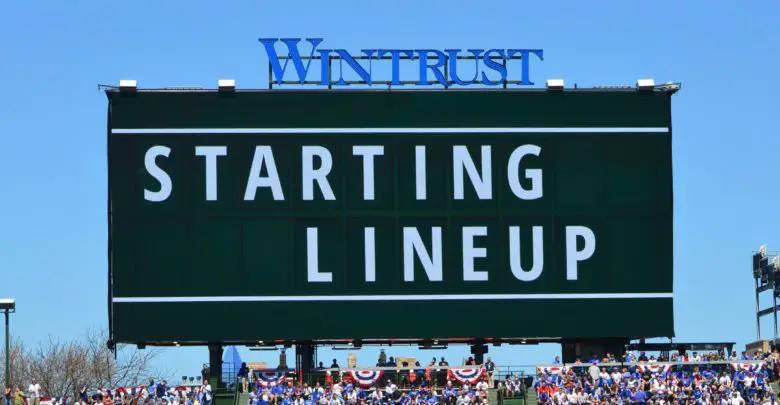 Chicago Cubs Lineup (8/3/23): Tauchman in RF, Candelario at 1B, Taillon Starting
The Cubs have scored 36 runs over the last two games, giving them nine more than the entire AL Central tallied through the first two days of August. By taking advantage of bad pitching and worse defense, the Cubs also became the first team in MLB history with at least 10 extra-base hits and five homers in consecutive games. Backup catcher Luke Maile's garbage-time knuckleballs have accounted for four of those homers and two more doubles.
After their comeback fell short on Monday night, the Cubs have made the Reds look even more like bottom-feeders than either the lackluster White Sox or Pirates. Cincinnati's effort just hasn't been there, especially on defense, and they seem content to rest on early leads. More of the same would be nice tonight as Jameson Taillon goes for a chance to take three of four.
What a turnaround it's been for Taillon, who has suddenly become more trustworthy than either Drew Smyly or Marcus Stroman. With three excellent efforts in his last four starts, the big righty looks like the guy the Cubs thought they were getting when they added him as a coveted free agent. Taillon did not look great against the Reds back in late May, but that was a different pitcher.
The lineup has a different look now as well, starting with Mike Tauchman in right field. Nico Hoerner bats and plays second, Ian Happ is in left, and Cody Bellinger is in center. Dansby Swanson is the shortstop, Christopher Morel is the DH, and Jeimer Candelario is at first. Yan Gomes is behind the plate and Nick Madrigal is at third.
They're facing 29-year-old Luke Weaver, who is pitching to a 6.80 ERA that may be slightly inflated by bad luck. It's most definitely inflated by a bunch of homers, as Weaver's 2.30 HR/9 mark just edges out Lance Lynn (2.20) and Michael Kopech (2.11) for highest in MLB among pitchers with at least 80 innings. Weaver has given up 22 bombskis in just 86 innings, and we already know the Cubs are able to victimize mistakes.
An overtaxed bullpen means Weaver is going to have to eat some innings in this one, though he averages less than five per game because he's given up so many hits. His 110 knocks and 28 walks come out to a 1.60 WHIP that is second to only Ken Waldichuk. This has all the makings of another high-scoring affair, which of course means the Cubs will struggle to put runners on.
We could say the righty is pitching to reverse splits, but it's not as though left-handed hitters are having trouble against him. Giving up a .282/.353/.524 slash isn't exactly stifling lefties, though righties are slashing .326/.365/.621 with 13 homers. How are the Reds leading this division, again?
Weaver's fastball is third-worst in MLB based on its -14.8 run value, which is largely a product of his sixth-percentile extension. The mid-90s velocity isn't bad, he just gives hitters a little more time to see it and react because he releases farther from the plate than most of his peers. Not great when you throw that pitch 45% of the time.
His changeup makes up another 22% and is the fifth-worst pitch of its kind at -7.2 runs, mainly because it tends to stay over the middle of the zone and doesn't get enough tumble to fool hitters. His cutter is also the fifth-worst of its lot at -4.3 runs and it will also catch too much of the plate. Weaver's curve is at zero value, which makes it his best pitch. But when nothing else is working, a pitch he throws 14% of the time isn't much to worry about.
Everything about this matchup screams for another offensive outburst and I think the Cubs have it in them to further demoralize the Reds. I'd be okay with just 10-12 runs, maybe even something in the high single digits. First pitch is at 8:05pm CT on Marquee and 670 The Score.
Here is tonight's #Cubs starting lineup for the series finale vs. Cincinnati!

Tune in: https://t.co/Gs2hZXzr9f pic.twitter.com/bRFyt7NmJJ

— Chicago Cubs (@Cubs) August 3, 2023