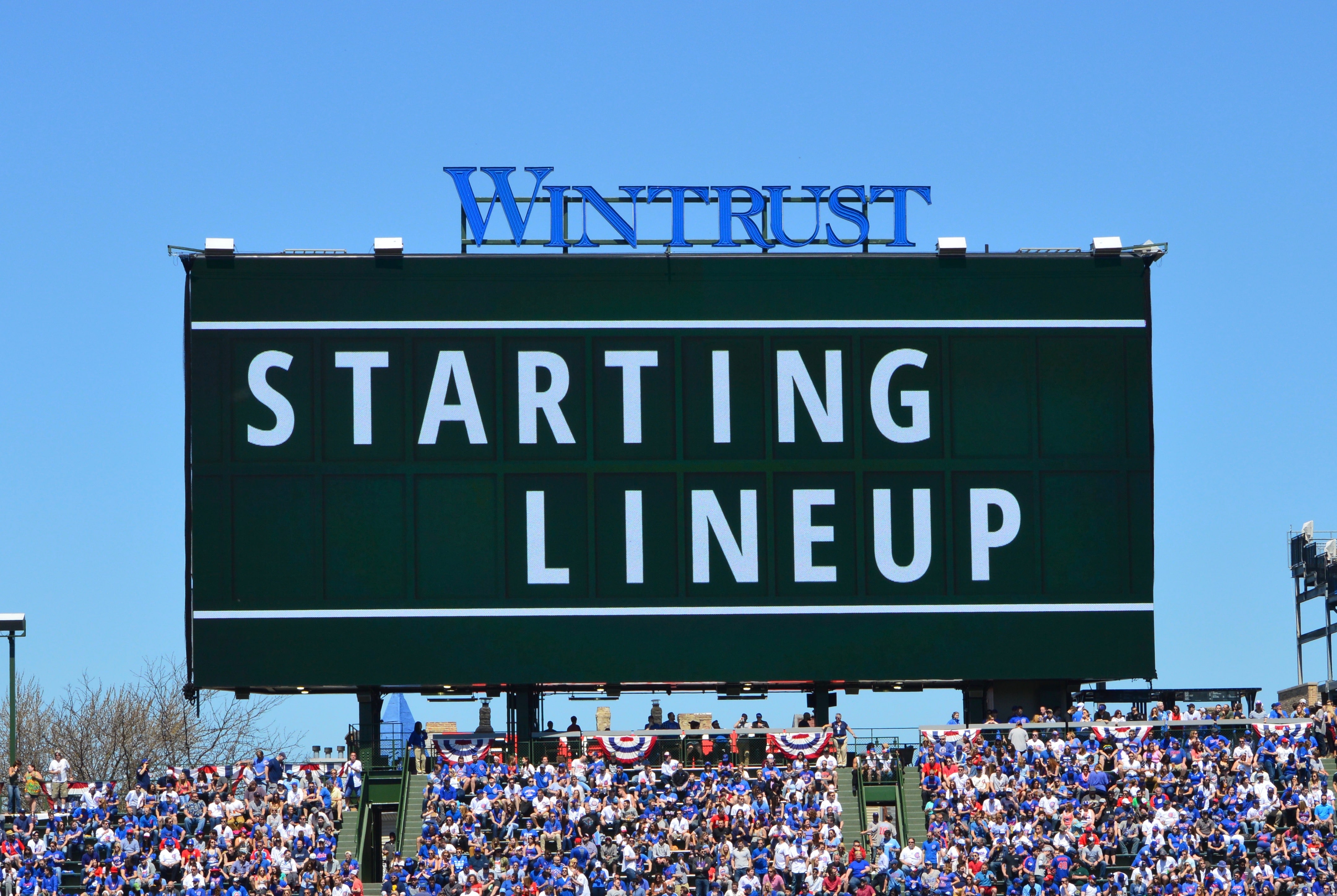 Chicago Cubs Lineup (8/1/23): Tauchman in RF, Candelario at 1B, Steele Starting
The Cubs have been active over the last couple of days, adding a new bat for the heart of the order and shuffling some pieces around the periphery. They also parted ways with Trey Mancini, whose time in Chicago didn't work out nearly as well as anyone had hoped. Jed Hoyer has shown he wants to make a serious playoff push, but the Cubs are going to have to start beating the Reds to do it.
With a 1-5 record against their divisional rivals after last night's loss, it's imperative for David Ross's club to earn at least a split in this four-game set. Justin Steele is the right man to get a win, especially after the way he pitched against the Reds back in late May. He lasted just 3.2 innings and gave up five earned runs on 10 hits, so things will be better tonight.
In other Steele news, a double against him back on July 16 against the Red Sox was changed to a two-base error on Nico Hoerner. That eliminates five earned runs charged to Steele and lowers his ERA to 2.46 on the season. Now to go out and shove while the offense puts up big numbers.
Mike Tauchman gets the start in right with Seiya Suzuki getting the day off, then it's Hoerner at second and Ian Happ in left. Cody Bellinger is in center, Dansby Swanson is at short, and Jeimer Candelario making his Cubs re-debut at first base. Christopher Morel is the DH, Nick Madrigal is at third, and Tucker Barnhart is the catcher.
They're going up against Ben Lively, who I don't believe is related to Blake. The 31-year-old righty was originally drafted by the Reds in the fourth round back in 2013 and has bounced around a bit since, pitching for the Phillies, Diamondbacks, Royals, and in the KBO before returning back to Cincy. He's putting up decent numbers this season over 13 appearances (11 starts) on the strength of a varied repertoire.
Though he only tops out around 92-93 mph with the sinker, Lively has a six-pitch mix that can keep hitters guessing. When they guess right, however, the ball tends to go a long way. With 13 homers out of 64 total hits allowed over just 67 innings, he can give up runs in bunches.
Lively doesn't walk many batters, so it's no surprise that the heat maps for all of his pitches are mainly inside the bounds of the strike zone. That might sound like an odd thing to say, but most changeups, curves, and sliders tend to feature a lot of red below the zone or outside the edges. That's somewhat true of Lively's slider, which he throws about 24% of the time.
The slider is his best pitch, but his cutter has also been good in limited action. He throws the latter offering up in the zone, where it mimics his four-seamer. If he ends up missing his spots or getting less movement than intended, lefties have proven particularly adept at making him pay. That may be more of a function of his homer-happy home ballpark, as right-handed batters are better against him when he's on the road.
This could be a get-right game for the Cubs, who should be energized by the new addition and the faith being shown in them by the front office. We'll find out how they handle it at 7:05pm CT on Marquee and 670 The Score.
Here is tonight's #Cubs starting lineup!

Tune in: https://t.co/Gs2hZXyTjH pic.twitter.com/fWh5iUSTMT

— Chicago Cubs (@Cubs) August 1, 2023