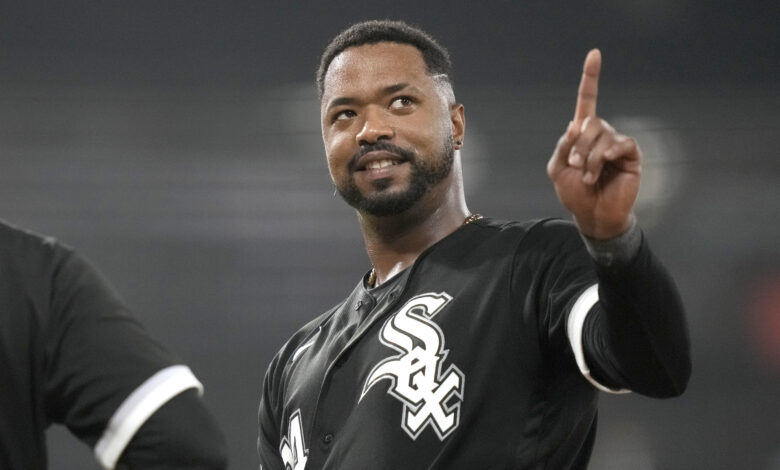 Brewers' Quest for More Offense Could Lead Them to Former Cubs Prospects
The Brewers fell out of first place on Sunday and don't have an easy upcoming schedule, so they have some work to do at the deadline. They acquired first baseman Carlos Santana from the Pirates last week in an attempt to shore up an offense that ranks 26th in MLB with a .689 OPS, but that may have just been the start. Ken Rosenthal is reporting that they are still looking for another hitter ahead of Tuesday's deadline, a pursuit that could see them asking around on several former Cubs prospects.
One of those is Jeimer Candelario, who Nationals GM Mike Rizzo says had drawn interest from eight different teams as of Sunday. That's a pretty full field, but the frugal Brewers have long shown a willingness to make splashy trades and could go for it as they look to get more of an edge on the Reds and Cubs. Gleyber Torres is another option should the Yankees opt to sell, though that seems less plausible.
The most likely option might be a deal with the White Sox for Eloy Jiménez, who 670 The Score's Bruce Levine reported Saturday was on Milwaukee's radar. The big slugger's value is predicated on being healthy and serving almost exclusively as a DH, since his defense is both subpar and a detriment to his ability to remain upright. He has only played more than 100 games once and has played only as many as 84 since 2019, but he's got the kind of pop that could alter the NL Central race.
Some have speculated about the possibility that the Cubs could bring Jiménez back into the fold, which doesn't really make sense given their roster. They've already got a power-hitting quasi-outfielder whose primary role is DH, and I'll take Christopher Morel's speed and energy as sweeteners all day long. Unless the Cubs look at Jimenez as a way to move Morel to third base, where Nick Madrigal has been playing really well, a deal like this seems redundant and unhelpful.
The options are narrowing, however, as the Rockies just shipped potential Cubs targets Randal Grichuk and C.J. Cron to the Angels. Candelario looked like a great fit before the rest of the league apparently decided the same thing, so it's hard to see Jed Hoyer out-bidding the field for him. In fact, I wouldn't be surprised if the Cubs make only a very marginal improvement to the offense due to having a strong focus on the bullpen.
Let's hope I'm proven wrong, or at least that neither the Brewers nor Reds do anything to aggressively improve their own firepower.