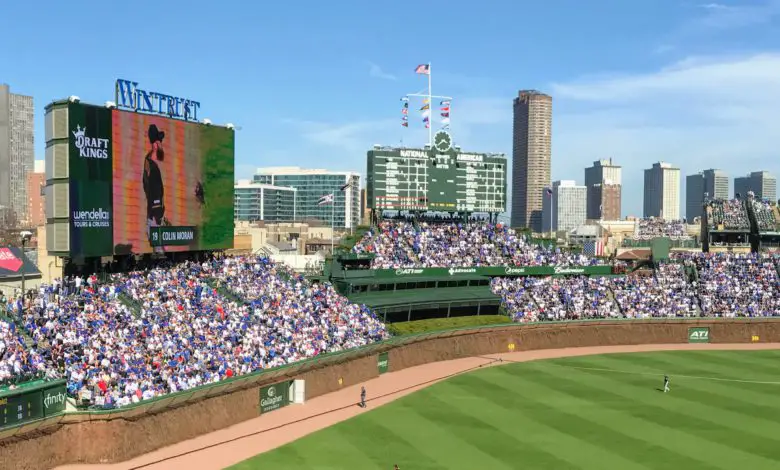 Cubs Announce 2024 Schedule
Major League Baseball and the Chicago Cubs today announced the tentative 2024 regular season schedule. The Cubs will open their 149th season at Globe Life Field against the Texas Rangers, Thursday, March 28, before returning to Wrigley Field for the home opener Monday, April 1, against the Colorado Rockies.­
The 2024 season will mark the first time since 2019 in which Chicago opens the season on the road. The team that year opened against the Rangers at their former ballpark, Globe Life Park.
After three games at the Rangers (March 28, 30-31), the Cubs return home for a six-game homestand, including the Wrigley Field opener, against the Rockies (April 1-3) and the Los Angeles Dodgers (April 5-7). Chicago then heads back on the road for a nine-game trip at the San Diego Padres (April 8-10), the Seattle Mariners (April 12-14) and the Arizona Diamondbacks (April 15-17).
The 2024 schedule is highlighted by interleague play against every American League team for the second-straight year along with the annual home-and-home with the Chicago White Sox, which features a pair of two-game series June 4-5 (Wrigley Field) and August 9-10 (Guaranteed Rate Field).
In addition to the home games against the White Sox, the Cubs interleague schedule includes hosting the Houston Astros (three games, April 23-25), the Los Angeles Angels (three games, July 5-7), the Minnesota Twins (three games, August 5-7), the Toronto Blue Jays (three games, August 16-18), the Detroit Tigers (three games, August 20-22), the New York Yankees (three games, September 6-8) and the Oakland Athletics (three games, September 16-18).
The Cubs are scheduled to host four holiday games in 2024: Father's Day, June 16 vs. St. Louis; Juneteenth, June 19 vs. San Francisco; Independence Day, July 4 vs. Philadelphia; and Labor Day, September 2 vs. Pittsburgh.
The tentative 2024 Cubs regular season schedule is attached. Please note that the schedule is subject to change at any time.