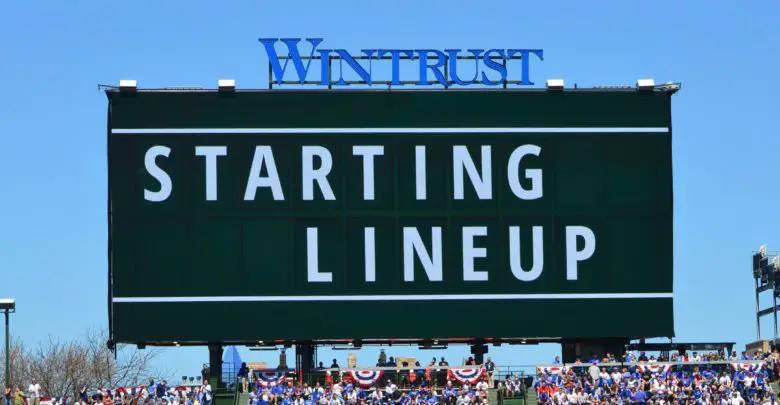 Chicago Cubs Lineup (7/6/23): Morel at 2B, Wisdom 3B, Stroman Starting for Series Win
The Cubs have won two straight from the Brewers after giving away a 6-0 lead on Monday and now have a chance to put an exclamation point on the series. With full understanding that recency bias colors opinions, we may have just seen the worst loss and best win of the season so far. Then there was the wild finish on Tuesday that was among the most exciting anyone has seen in a while. As fun as the last two games have been in the end, it'd be nice to get an easy win.
Marcus Stroman is the right man for the job, though he's lost his last two starts and has allowed 11 runs (eight earned) over nine innings in that short span. He did get seven strikeouts to two walks against the Guardians, it was just a matter of allowing too many well-timed hits. Stroman wasn't missing bats against the Cardinals in London and poor defense doomed him in that one.
For someone who generates grounders at a 60% clip, having solid glove work behind him is imperative. It'll help if the Cubs can get the offense going early and often, which hasn't been the case in quite a while. They seem to either score early and then stop or remain stagnant until the end, so it's time for those trends to break.
Mike Tauchman will look to spark the scoring again as he makes his second start at DH, then it's Nico Hoerner playing short in place of Dansby Swanson. Ian Happ is in left, Seiya Suzuki is in right, Christopher Morel handles second, and Cody Bellinger is in center. Yan Gomes is the catcher, Jared Young is at first, and Patrick Wisdom bats ninth at third base.
They'll be facing righty Freddy Peralta, who's not having as good a season as he's gotten used to on the Far North Side of Chicago. His 4.67 ERA isn't the product of bad luck, but it's hard to tell exactly what's happened to elevate it over the past few years. He's still striking more than one batter per inning, his walk rate is right in line with his typical performance, and he's getting more grounders than usual.
As we look into the batted-ball data, however, we see that Peralta is giving up a lot more barrels than usual. His 9.3% rate is a little more than one percentage point above the league average, but it's more than 50% above what he's averaged the last two seasons. As strange as this sounds, it might actually be a matter of him throwing harder than before.
His fastball is up to a career-high 94.5 mph and his slider is up to 82 mph, two ticks higher than last year. His firm change is up to 89, a difference of 3 mph from last year, though it had been working in the upper 80s in previous seasons. He also throws a curve that has remained at the same velo for the most part, but none of his pitches have positive value this season and you have to wonder whether he sacrificed a little shape or differentiation in exchange for higher velos.
To wit, his fastball operates mainly in the upper arm-side quadrant of the zone while all of his other pitches are either low-middle or in the lower glove-side corner, with both the slider and curve often fading just outside and below the zone. Hitters may be picking up the differences a little more easily and either sitting or spitting on pitches when they see spin (or lack thereof).
That is borne out in the splits, which have typically been pretty neutral but now favor right-handed hitters significantly. Righties have a much better average and they slug better, though a lot of that comes from Peralta soiling the bed on the road. Left-handed batters have done better against him at AmFam Field, where he's pitched at a much higher level this year.
This will be a much different test for the Cubs, who so far have faced starters who don't get many swings and misses and tend to keep the ball in the yard. Peralta will rack up his share of whiffs, but he's also prone to making mistakes that get turned around a long way in the other direction. Adding another two-tree [sic] home runs to his season total of 15 sure would be nice.
First pitch is at 1:10pm CT on Marquee and 670 The Score.
Here is today's #Cubs starting lineup for the finale in Milwaukee!

Tune in: https://t.co/Gs2hZXyTjH pic.twitter.com/jFiRURNpcA

— Chicago Cubs (@Cubs) July 6, 2023