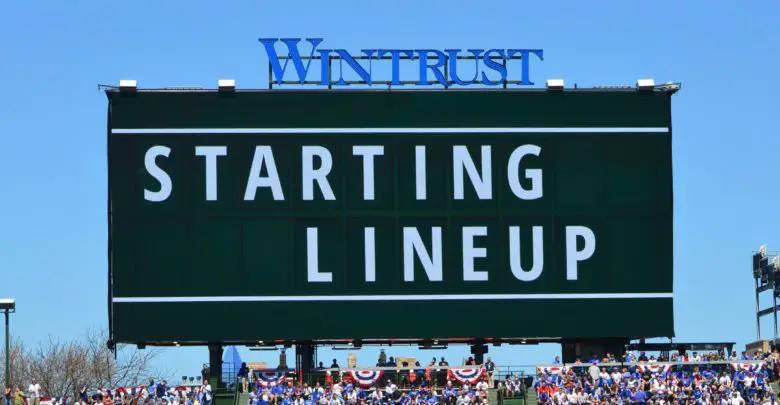 Chicago Cubs Lineup (6/28/23): Tauchman Leads Off, Young at DH, Smyly Starting
This should be the last of the super abbreviated lineup posts for a while because I'm currently over the Labrador Sea on my way to O'Hare. Even with strong wifi on the plane, I'm thinking a little nap is in order to reset my body clock, or at least allow it to keep running through my drive home.
The Cubs looked pretty listless last night in smoky conditions that made it seem as though Mark Grace and Jim Leyland were having a palaver on the field. Who could have imagined the effects of a wildfire in Canada would be bad for a team that had just gotten back from London. Not that poor air quality was the only thing keeping the Cubs from playing better.
They won't have any excuses with Drew Smyly on the mound Wednesday, though Aaron Nola is a very worthy opponent. He had one of his best starts of the year against the Cubs on May 20, striking out 10 and allowing just two runs over seven innings. Nola can be kind of hot-cold and he's coming off a shutout performance that followed games of six and four earned runs. Perhaps he'll come out cold in this one.
Mike Tauchman will lead off in center, followed by Nico Hoerner at second and Chris Morel in right (which will really please that one dude on Facebook who dogs Seiya Suzuki all the time). Ian Happ is in left, Dansby Swanson is at short, Cody Bellinger is at first, and Yan Gomes is the catcher. Jared Young gets his first start of the season as the DH and Nick Madrigal is at third.
First pitch is set for 7:05pm CT on Marquee and 670 The Score.
Here is tonight's #Cubs starting lineup.

Tune in: https://t.co/Gs2hZXyTjH pic.twitter.com/3TzPG9lkRv

— Chicago Cubs (@Cubs) June 28, 2023