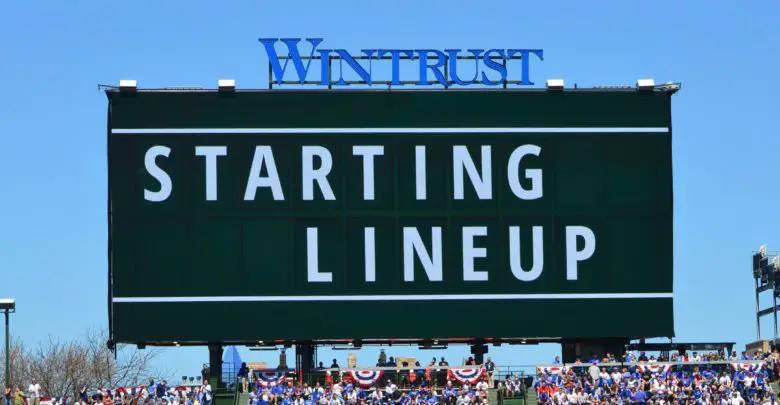 Chicago Cubs Lineup (6/21/23): Hoerner Leads Off at SS, Morel at 2B, Hendricks Facing Hill
Well, this is certainly an interesting lineup for the Cubs' final game in Pittsburgh before heading across the pond. I'm not sure I'd shake things up so much after consecutive shutout wins, particularly when the team is 5-17 in the final scheduled game of a series this season, but I don't make those decisions. David Ross played musical chairs with the lineup and I'm not sure I like the result, though some of it is born of necessity.
Nico Hoerner is back in the leadoff spot and he'll give Dansby Swanson a rest, which is the only break the regular shortstop gets after x-rays on his wrist came back negative. Seiya Suzuki bats in the two-hole, then it's Christopher Morel playing second and Trey Mancini at first. Ian Happ is in left, Yan Gomes is the catcher, Miguel Amaya is the DH, and Mike Tauchman is way down in the eighth spot. Nick Madrigal handles third in this one.
It's odd to me that Jed Hoyer talked about how third base makes sense for Morel in terms of a more regular position, yet he's not played there at all this season. Even if the Cubs want to ease him along after a poor defensive performance last season, this seems like the perfect game to do it.
Kyle Hendricks is on the bump and will presumably continue calling his own pitches even with Gomes behind the plate rather than Amaya. It's been working well so far and seems to have allowed Hendricks to perfect his rhythm. He's been really fun to watch of late because of that, so let's hope for more of the same this afternoon.
Going for Pittsburgh is Rich Hill, who is the oldest player in MLB at 43 years of age. He continues to pitch pretty well, though his particular style seems like something the Cubs can take advantage of. Hill relies on getting soft contact and limiting the damage from a large number of baserunners via hits and walks. Even though a 4.31 ERA isn't stellar by any stretch, it looks pretty solid for a guy who's given up 79 hits and 29 over 77.1 innings.
Hill is still striking out nearly a batter per inning despite a paltry 7.7% swinging strike rate, but his groundball percentage is at a career-low 32.8% and he has little margin for error. That famous slow curve is still his go-to at about 40% usage, setting up the deception with his 88 mph four-seam. The curve has actually produced negative value for him this year, which is a big change from past seasons.
The big lefty is struggling with left-handed batters as a result, allowing a .289 average with a .747 OPS that is 90 points above his career average. However, right-handed batters have all 11 of the homers he's surrendered this season and carry a .790 OPS despite a .255 average. After singling the Pirates to death over the last five games, this one sets up for the Cubs to do more of the same.
First pitch is at 11:35am CT on Marquee and 670 The Score.
A Wednesday matinee in Pittsburgh!

Tune in: https://t.co/Gs2hZXyTjH pic.twitter.com/ZwJUwOy9Xs

— Chicago Cubs (@Cubs) June 21, 2023