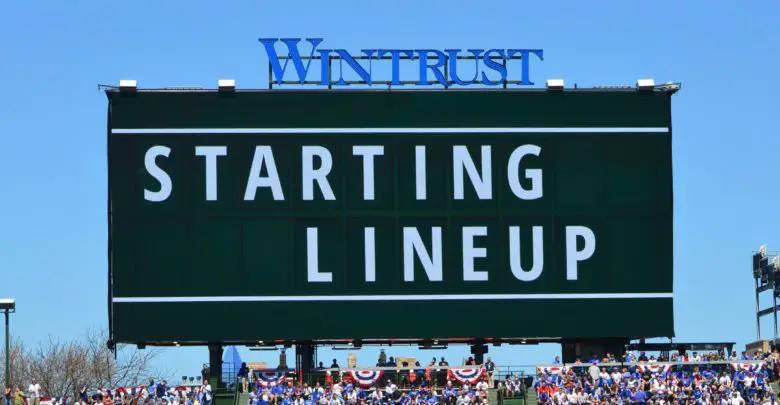 Chicago Cubs Lineup (6/18/23): How About a Sweep for Father's Day?
What better way to celebrate dad than by having the Cubs start just after noon on a streaming service he probably doesn't subscribe to? Sounds great to me. I actually have Peacock, and even I think this is a pretty weird setup. If you don't have NBC's streamer, this would be a great day to relax in a hammock with the dulcet tones of Hall of Famer Pat Hughes describing the game to you.
There's little I love more than hearing about trousers, seat belts, and turning points while I sip a barley soda in an Adirondack chair. Sometimes it's so nice I don't even mind the background cackles.
In any case, the Cubs will be the suddenly-useful Jameson Taillon to the mound in an attempt to complete a sweep of the team with the second-best record in baseball. That's a very tall order on a number of levels beyond the Orioles being very good. Not only has Taillon been far from an ace or even mid-tier starter, but the Cubs are 2-9 in Sunday games this season. They're also 2-6 after winning the first two games in a series and they're 5-16 in the planned final game of a set.
One of the wins in each of those last two scenarios came against Pittsburgh earlier in the week and everything is clicking right now, so getting a little positive correction feels entirely possible. The Cubs are currently playing like they were in April, now they just need Taillon not to pitch like he did earlier in the season. He's won two of his last three starts and should keep his team in the game if the offense keeps rolling.
Mike Tauchman is leading off in center, followed by Nico Hoerner at second and Seiya Suzuki in right. Ian Happ is in left, Dansby Swanson is the shortstop, Cody Bellinger is at first, and Christopher Morel is the DH. Miguel Amaya will be behind the plate and Nick Madrigal rounds things out at third.
Opposing them is righty Dean Kremer, who I want to keep calling Mitch because of the character with the homophonous surname in Dazed and Confused. Kremer even has long hair, though it's wavier than the kid in Richard Linklater's masterpiece. Speaking of which, you should really take some time to watch that and its spiritual sequel, Everybody Wants Some, after the game.
Like the other Baltimore starters the Cubs have seen so far, Kremer is far from an intimidating presence on the mound. His fastball is up a bit this year and sits 95 mph with good ride to keep it up in the zone, but it hasn't been very effective at all. The sinker, however, works really well because it plays off of that four-seam location. Kremer's cutter, change, slider, and curve have all generated negative value so far, in part because batters can spit on them.
That doesn't lead to many walks, but Kremer's problem seems to be that he can't put batters away with breaking or offspeed stuff and is then forced to go back to the fastball. As such, he's averaging around 91 pitches per start even though he has never finished seven innings in any of his 14 outings. Kremer has allowed 90 hits over 76 innings, which feels like an open invitation for a Cubs offense that has been putting up big numbers with base knocks.
Despite their struggles in games like this, the Cubs match up really well with Kremer and the O's and I'm calling for a Father's Day sweep. First pitch is at 12:05pm CT on Peacock and 670 The Score.
Here is today's #Cubs starting lineup for the series finale vs. Baltimore!

Tune in: https://t.co/6mGVEWRoow pic.twitter.com/LihXur0vVP

— Chicago Cubs (@Cubs) June 18, 2023