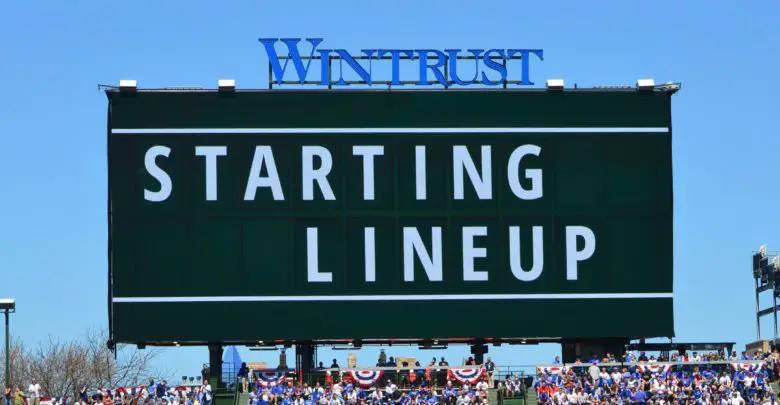 Chicago Cubs Lineup (6/16/23): Hoerner Leads Off, Wisdom in Left for All-Righty Order, Hendricks Starting
Finally, another afternoon game! This is the earliest the Cubs have played since their series finale against the Rays back on May 31, a stretch of more than two weeks. I don't know how the other teams do it, but that's probably just the writer/editor in me talking. It's nice to have everything wrapped up by the end of the business day every now and again.
The Cubs certainly took care of business against the Pirates, sweeping the three-game set in convincing fashion despite falling behind early in each game. They'll need that momentum against an Orioles team that is 18 games above .500 and has the second-best record in the American League. As we saw when the Rays came to Chicago, however, the Cubs can go toe-to-toe with the best when they're playing well.
It'll help if they get another excellent performance from Kyle Hendricks, who carried a no-hitter two outs into the 8th inning in San Francisco last Saturday. That's the deepest anyone's gone this year without allowing a hit and it looked like The Professor of old. Hendricks likely won't be quite that good in this one, but Baltimore has a pretty similar overall offensive profile to the Giants.
The Cubs' offense has really come alive of late, scoring at least seven runs in each of the last three games and doing it largely without the benefit of the longball. They had 10 infield hits against Pittsburgh, a whopping six of which came in the first game of that set. What's more, they've got Cody Bellinger back after nearly a month on the IL.
He's not in there today because David Ross has fully stocked the batting order with right-handed bats against a southpaw. Nico Hoerner is back in the leadoff spot and playing second, followed by Dansby Swanson at short and Christopher Morel in center. Seiya Suzuki is in right, Yan Gomes is the DH, Trey Mancini is at first, and Patrick Wisdom is in left. Miguel Amaya handles the catching duties and third baseman Nick Madrigal will seek to drive the ball into the outfield on the fly for the first time since being recalled.
For those who might be questioning the absence of Bellinger, who has a 174 wRC+ against lefties with a 93 against righties, it's a matter of resting that knee during a day game after a night game. The Cubs also need to give Mancini some reps. Ian Happ is out as well following a stellar performance, but he's been pretty bad against lefties and could also be resting that calf.
They're facing lefty Cole Irvin, who has spent most of the season with Triple-A Norfolk after making 62 big league starts over the previous two seasons. He has not looked good in five previous appearances (four starts), though his strikeout numbers are up over previous campaigns here in the early going. Irvin allowed 15 earned runs over his first three starts before settling in for just one tally over 5.1 innings the last time out.
That game was against the Royals, however, so take the success with a grain of salt. With 24 hits and eight walks in 18.1 innings, Irvin will allow plenty of traffic on the bases. He has 18 strikeouts as well and he's only allowed two homers, so those mistakes haven't been as costly as they could otherwise have been.
A look at his profile reveals nothing to indicate the Cubs should have trouble this afternoon, which worries me because it feels like they lay an egg every time I say something like that. Irvin has a 92 mph fastball with very little spin and he likes to work up in the zone, which explains the paltry 30% groundball rate. His changeup is about eight ticks slower and tends to stay arm-side, though he can get a little more cutting/tumbling action to it at times.
The curve, which some services call a slider, has been his best pitch because he can work it to both sides of the plate or keep it up for called strikes. That and the change can get a little chase, which is the only Statcast category in which he falls above the 41st percentile. Not that it helps much with the swinging-strike rate, where his 8.3% is nearly three points below league average.
Irvin has pitched to very nominal reverse splits in the past due to the effectiveness of his changeup, but that pitch not being as sharp this season has changed that trend. Righties have a .322 average and .385 wOBA so far and have hit both homers he's given up, hence today's stacked lineup. Lefties are at .294 and .307, with the latter figured depressed by a paltry .294 slugging percentage.
There's really no reason the Cubs can't start this series off on a high note when it gets going at 1:20pm CT on Marquee and 670 The Score.
Here is today's #Cubs starting lineup!

Tune in: https://t.co/Gs2hZXyTjH pic.twitter.com/AHBonnjUE5

— Chicago Cubs (@Cubs) June 16, 2023