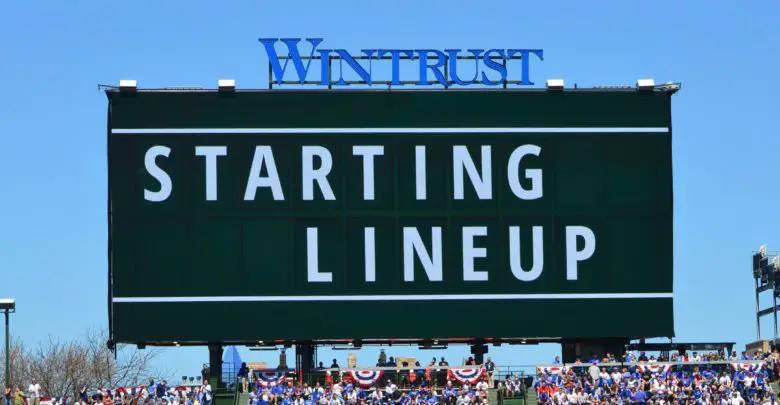 Chicago Cubs Lineup (6/13/23): Suzuki RF, Mastrobuoni DH, Taillon Facing Former Team
The Cubs didn't finish the Giants series the way they wanted, but they were able to win the first two games to snap a skid. If they want to have any hope at all of climbing back into the thick of a weak division, they need to do a better job of winning on weekends and closing out series. They will also need to beat the first-place Pirates, who they'll play six times in the next nine games.
That starts Tuesday night at Wrigley Field as Jameson Taillon faces the team he came up with. The big righty has looked a lot better in his last two starts, even though he allowed four earned runs and gave up two homers with four walks against the Angels. His stuff just looked sharper, at least in the early going, and it didn't feel like one of the uncompetitive efforts we saw earlier in the season.
The Pirates aren't a particularly good team in any regard, though that doesn't mean Taillon can go out and lay an egg. Watch his pitch usage tonight, particularly the cutter and sinker. He's really dialed back on the former over the last three games and has only been throwing it about one-third as often as he was in previous starts. The sinker continues to get a little more play after he had more or less scrapped it with the Yankees.
Perhaps as important as Taillon coming out looking solid is the offense doing the same to support him with early runs. That starts with Mike Tauchman in center and Nico Hoerner at second, then it's Seiya Suzuki in right for the first time since Friday in San Francisco. Ian Happ is in left, Dansby Swanson is at short, and Matt Mervis is the first baseman. Miles Mastrobuoni is back with the club and DH'ing, Nick Madrigal is at third, and Tucker Barnhart is the catcher.
These lefty-heavy lineups have been a bad idea in the past, but maybe it'll work tonight.
Going for the Pirates is 24-year-old righty Luis L. Ortiz, who hasn't been as bad as James Todd Smith through six MLB appearances this season. Ortiz made four starts last season, going 0-2 with a 4.50 ERA and a very high walk percentage. He hasn't done much to tamp down the free passes of late, nor is he striking out many batters. He has gotten just 16 Ks with 15 walks over 27.2 innings, plus he's allowed five homers already.
What might otherwise be a mediocre 4.23 ERA looks much worse with the added context of his 6.09 FIP and 7.46 xERA, products of those terrible peripherals. That could be a product of decreased velocity, poor location, or both. Ortiz averaged nearly 99 mph on the hard stuff last year but is at just 96 so far this season, plus slider is down around two ticks as well.
He's throwing the sinker a lot more and it's catching a ton of the plate, often up in the zone to match the location of his four-seam. The sinker has been his only effective pitch, presumably because he's able to hit similar spots with different movement, but the four-seam has been very hittable and the slider is being spit on way too often for him to find success.
Ortiz also has a changeup that he tends to keep off the plate arm-side, which might be contributing to left-handed batters' success against him. With a .388 average and 1.125 OPS so far, lefties are having a field day. It's even worse on the road, where lefties are batting .500 with a 1.490 OPS. That's only 19 batters, but still.
As we've seen plenty of times before, however, a pitcher who's been getting his bell rung left and right can still step up and shut the Cubs down. Ortiz has the kind of stuff to dominate if he's throwing well, so let's hope he keeps throwing like he has been.
First pitch is at 7:05pm CT on Marquee and 670 The Score.
Here is tonight's #Cubs starting lineup for our #Pride Celebration at Wrigley Field!

Tune in: https://t.co/Gs2hZXyTjH pic.twitter.com/n3mXNO8Ugj

— Chicago Cubs (@Cubs) June 13, 2023