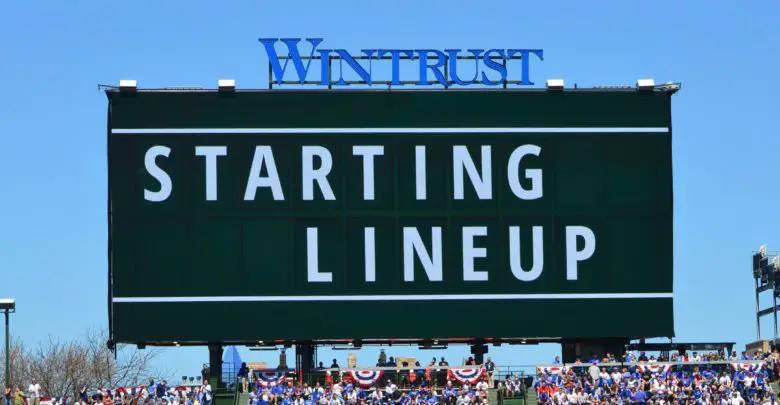 Chicago Cubs Lineup (6/3/23): Mastrobuoni Leads Off, Ríos DH, Smyly Facing Darvish
The Cubs snuck out another one-run victory in their series opener against the Padres, and they did it behind Jameson Taillon. That alone is reason for optimism as they continue a West Coast trip to open the month. I'm still celebrating my birthday, so let's get to it because I've got another drink to make.
Drew Smyly is coming off of a pretty poor outing against the Reds in which he allowed five earned runs on seven hits with just two strikeouts over 4.2 innings. Cincy must have him figured out because the only start of his this season that was worse came in his season debut against them. Smyly was good against the Padres at Wrigley in late April, so maybe he can repeat that effort.
That wily Manager David is at it again, putting Miles Mastrobuoni and his 39 wRC+ in the leadoff spot at third base. Dude puts together quality plate appearances and draws walks at a high clip, but this definitely feels like a case of trying to fix what ain't broke. Nico Hoerner bats and plays second, Ian Happ is in left, and Seiya Suzuki is in right. Dansby Swanson drops to the five-hole, which is where he batted the last time Ross tweaked things.
Mike Tauchman also gives you a quality AB just about every time out there and he'll be in center, followed by Edwin Ríos as the DH and Matt Mervis at first. Tucker Barnhart will do the catching in this one.
Yu Darvish is having his worst season since that injury-plagued 2018 campaign in Chicago that saw him battling through an undiagnosed stress reaction in his elbow that eventually required a cleanup procedure. That link is to a piece that got a lot of positive feedback, and I actually wrote it in a Firestone waiting room while getting new tires on my car. I no longer have the car, but I'm not too proud to use the article nearly five years later.
Darvish can still miss bats, though he's not doing so very consistently. He struck out 12 Brewers in seven innings a while back, but hasn't reached double digits in his nine other starts and has gotten five or fewer Ks on five occasions. With the exception of two outings, he isn't walking many batters either. That might be part of the problem for him.
Last time out against the Yankees, Darvish allowed seven earned runs on as many hits in just 2.2 innings before being lifted. He struck out two and walked none because he was finding too much of the plate. He's given up at least four hits eight times and has surrendered at least six in five games, including each of the last three.
Cubs fans will recognize the same kitchen sink repertoire that includes a sweeper slider, four-seam, gyro slider, cutter, sinker, splitter, curve, and (maybe) change. The slider, curve, and splitter have all been very good this season, but the fastball has betrayed Darvish and the cutter isn't as good as it's been. Both of those pitches are finding way too much of the plate, with dark red sections in the middle of the zone.
As much as I love Darvish and want him to do well, I'm hoping he continues to leave more of those belt-high mistakes out there to get crushed. First pitch is set for 9:10pm CT on Marquee and 670 The Score.
Here is tonight's #Cubs starting lineup!

Tune in: https://t.co/Gs2hZXyTjH pic.twitter.com/Kq709j2QS4

— Chicago Cubs (@Cubs) June 3, 2023