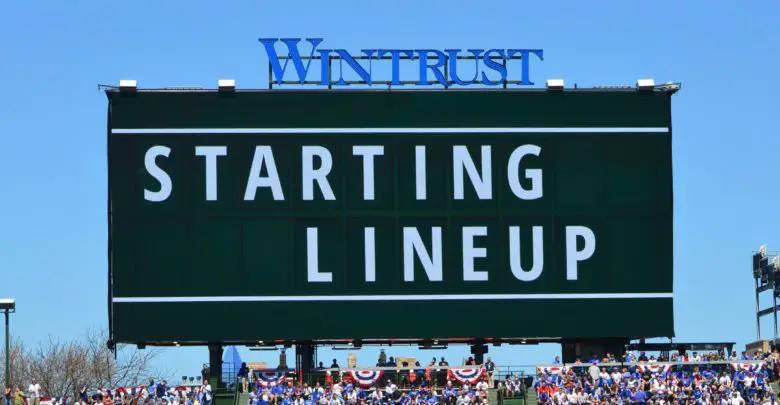 Chicago Cubs Lineup (5/27/23): Mancini at 1B, Morel DH, Taillon Starting
Having Jameson Taillon on the bump following a pair of lopsided losses isn't exactly the confidence builder the Cubs need, but maybe he'll turn things around in this rare Saturday evening game. Taillon has yet to win a game this season and he's allowed three earned runs in all but one of his seven starts, raising questions about his fitness to remain on the active roster.
I don't mean there's a sliver of thought that the Cubs would part ways with him, only that he may have come back too soon from a groin strain and might benefit from another IL stint. Things need to get better in a hurry and it seems there's no room for them to get worse, as Taillon has given up 10 earned on 13 hits with just two strikeouts and four walks his last two times out.
He hasn't gone even five innings since April 15, so David Ross needs to have the bullpen warm early in this one. It'll help if the lineup can put up some early runs, starting with Nico Hoerner at second and Dansby Swanson at short. Ian Happ is in left, Seiya Suzuki is in right, Trey Mancini is at first, and Yan Gomes is behind the dish. Chris Morel is the DH, Patrick Wisdom is at third, and Mike Tauchman is in center.
They'll be facing rookie Brandon Williamson, who is making just his third big league start this evening. He's been really spotty in his first two appearances, with a strong effort against the Rockies followed by a poor one against the Cards. Williamson has nine strikeouts to six walks and has only allowed six hits over 10 innings, though two of those knocks left the yard.
Originally part of the Mariners organization, he came to Cincy in the big trade involving Jesse Winker and Eugenio Suarez last year. Williamson was putting up huge strikeout numbers through Double-A with Seattle, but those numbers dropped precipitously following the move. His walk numbers skyrocketed at the same time and have remained well in the double digits.
The lanky lefty has a varied repertoire highlighted by an 87 mph cutter he throws a third of the time and a 92 mph fastball that makes up another 30% or so of his pitches. His slider sits about 82 mph and is thrown about 17% of the time, his 84 mph change is at nearly 14%, and slow curve comes in at 73 mph and around 6% usage. The cutter, slider, and change all have positive value so far, but Williamson seems to be having trouble locating the fastball.
Though he doesn't have enough of a sample for Statcast to tell us much, a bit part of the issue could be his 10th percentile extension. You'd think he could really leverage that 6-foot-6 to get down the mound, but he's not doing that at all and he doesn't generate much spin on the fastball. After being shut down yesterday, the Cubs should be able to get some offense going in this one.
First pitch is at 6:15pm CT on FOX and 670 The Score.
Here is tonight's #Cubs starting lineup. pic.twitter.com/zxXWFfZDGk

— Chicago Cubs (@Cubs) May 27, 2023