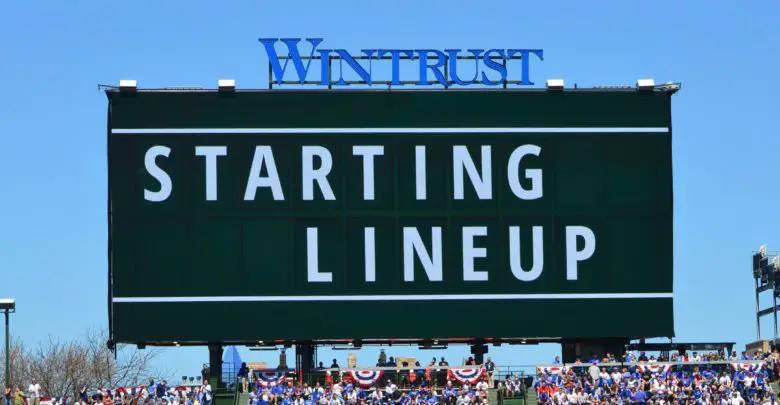 Chicago Cubs Lineup (5/23/23): Morel DH, Mervis 9th, Smyly Starting Against Mets
The Cubs haven't been playing great baseball so far in May, but at least now they're back in Chicago following a disastrous road trip that saw them drop seven of nine games to the Twins, Astros, and Phillies. With three or fewer runs scored in five of those games, all losses, there was just too little margin for error most nights.
Not that Drew Smyly has needed much help this season, as he's given up no more than two runs in any of his last eight starts. That includes one of those wins above in Minnesota and a no-decision in Houston that saw him surrender a single run with eight strikeouts and no walks in an eventual 6-7 loss. The lefty may need to keep it up to get the series started off right.
The top of the order remains the same as usual, with Nico Hoerner leading off at second, Dansby Swanson following at short, Ian Happ batting third in left, and Seiya Suzuki cleaning up in right. Christopher Morel's 11-game stretch as the hottest power hitter on the planet has elevated him to the fifth spot, where he'll serve as the DH.
Mike Tauchman is in center, Patrick Wisdom is at third, Yan Gomes is the catcher, and Matt Mervis is at first base. Though Mash hasn't gotten off to a great start, some of the peripheral data suggests he's making improvements that should start to show in his production.
Kodai Senga, a former NPB star whose "Ghost Fork" splitter has created a few highlights, was initially slated to start this game until the Mets made a late change. Senga will now start Wednesday with Tylor Megill, younger brother of former Cub Trevor Megill, taking the bump in the opener.
Megill is a big dude at 6-foot-7 and 230 pounds, though he doesn't appear to be getting the most out of his length. While he sits in the 98th percentile for extension, his mid-90s fastball ranks very low in terms of spin. His slider, change, and curve have all been decent, but he doesn't miss bats and his walk rate is higher than he and the Mets would like.
That 3.88 ERA looks pretty solid until you his 5.98 expected ERA, which tells us some correction is due. Megill hasn't struck out more than four batters in eight straight starts and he's walked three or more in five of those, so the Cubs should be able to put runners on even if they're not hitting. To that end, Megill has allowed at least four hits in seven starts.
This looks like a better matchup on paper than Senga, so let's hope they can start the series on a high note. First pitch from Wrigley is at 6:40pm CT on Marquee and 670 The Score.
Back at the Friendly Confines! Here's our starting lineup:

Tune in: https://t.co/Gs2hZXyTjH pic.twitter.com/zMn7QwwHpf

— Chicago Cubs (@Cubs) May 23, 2023