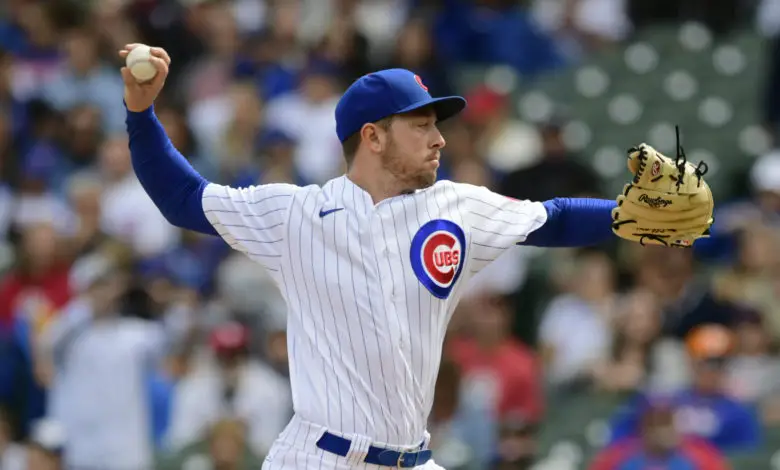 Adrian Sampson Optioned to AAA, Hayden Wesneski Named to Rotation as Cubs Trim Spring Roster to 39
The Cubs have reduced the spring roster from 41 to 39 players, with the most prominent cut coming as right-handed pitcher Adrian Sampson was optioned to Triple-A Iowa. Once a serious contender for the fifth rotation spot, Sampson has had a rough spring performance lowlighted by 11 home runs allowed.
Though it's been fait accompli for some time now, Hayden Wesneski has officially been named to the starting rotation.
"I didnt say a whole lot," Wesneski said of learning he'd won the spot. "When David Ross talks, you listen. I didn't talk a whole lot — I just soaked it in."
Right-handed pitcher Vinny Nittoli was assigned to minor league camp.
Chicago's spring roster of 39 players consists of 22 pitchers (which includes five non-roster invitees and two on the 60-day IL), three catchers (one non-roster invitee), eight infielders, four outfielders (one non-roster invitee) and two infielder/outfielders.