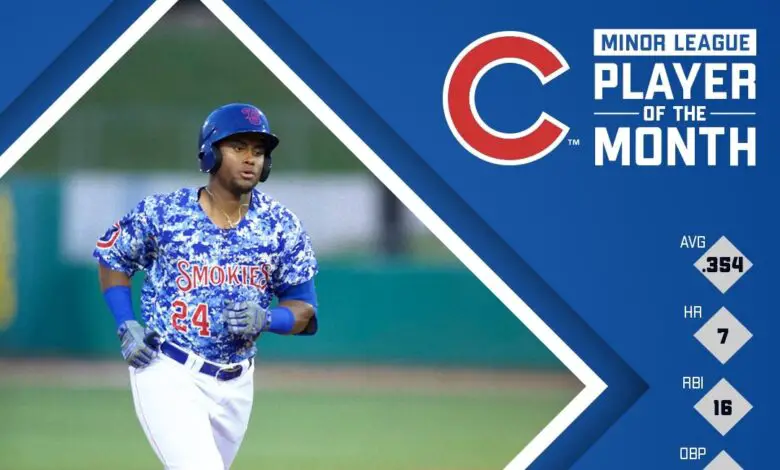 Alexander Canario's Recovery Apparently Going Well
At the risk of reading too much into a simple Instagram pic, it looks as though things are going well for Cubs outfield prospect Alexander Canario. As you no doubt know by now, the No. 9-ranked member of the system suffered a broken ankle and dislocated shoulder on a nasty-looking stumble at first base in a Dominican Winter League game two months ago.
He reportedly underwent separate procedures to repair both the break and dislocation, either one of which could force him to miss significant time on their own. As you can see in the image below, however, he isn't wearing a sling or brace on his injured left shoulder. The pragmatists among you may say that could just be a matter of him having taken it off for the sake of the picture, so there's that.
Canario is now in a boot only. pic.twitter.com/XepyjLpNDV

— Todd ⚾️🐻🦌 (@CubsCentral08) December 26, 2022
The ankle is probably a bigger deal anyway because he torqued it pretty badly and the prognosis for this type of injury is not good. The average timeline for full weight-bearing activity is 12-16 weeks and it can stretch as long as six months. It can take more than a year to regain full functionality, though Canario is younger and in much better physical condition than most who suffer similar bimalleolar fractures.
Even if he does recover much more quickly than the averages indicate, he probably won't be able to resume meaningful baseball activity until well after spring training. That leaves open the possibility of getting back on the field for Iowa at some point, though a 2023 MLB debut is very much in jeopardy. As a member of the 40-man roster, the Cubs will give him every chance to prove himself.
In the meantime, Canario will likely be placed on the 60-day IL at the start of spring so Matt Mervis or another player can be rostered.