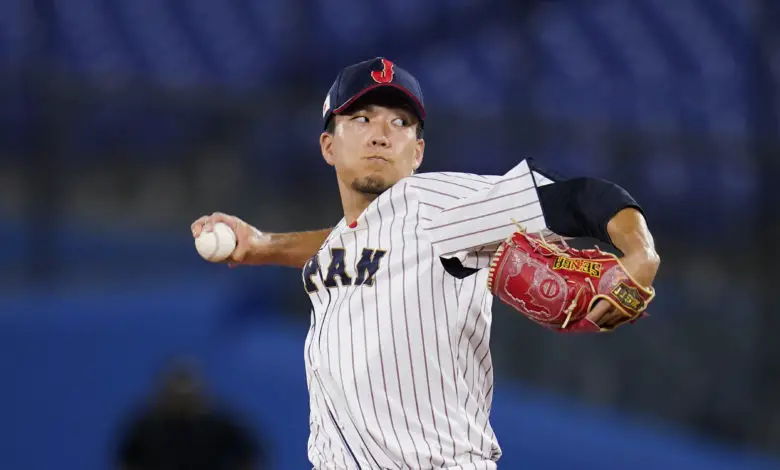 Senga Has Multiple Contract Offers of 5-6 Years, Wants to Win Right Now
This one is going to be super short because I've got to take care of like five other things and then get to baseball practice. We've heard little about the Cubs and Koudai Senga lately, though we know there's still interest and he's likely one of the many offers Jed Hoyer said were out there. However, the Japanese righty is one of the most coveted pitchers on the market and is going to have no shortage of options to choose from.
Joel Wolfe, Senga's agent, said Tuesday that the pitcher has fielded offers in the 5-6 year range and that he prefers a "team that wants to win right now." Pretty standard stuff, though it's a little surprising to see the contract length stretching to six years given his age (30 in January) and lack of MLB experience.
Agent Joel Wolfe says Kodai Senga has already been offered multi-year contracts of five or six years, which is what he's looking for. Wolfe says Senga's priority is to be with a "team that wants to win, right now."

— Kyle Glaser (@KyleAGlaser) December 6, 2022
The Cubs are doing their best to prove they're willing to do what it takes to compete right away, but it might be tough to convince Senga of that if other players haven't been added first. Seeing him go somewhere else would really sting because he profiles as having the highest ceiling of the mid-tier pitchers and he's got the kind of high-velocity stuff the Cubs have lacked for too long.
But hey, the Seiya Suzuki signing kind of came out of nowhere, so maybe this will be more of the same.