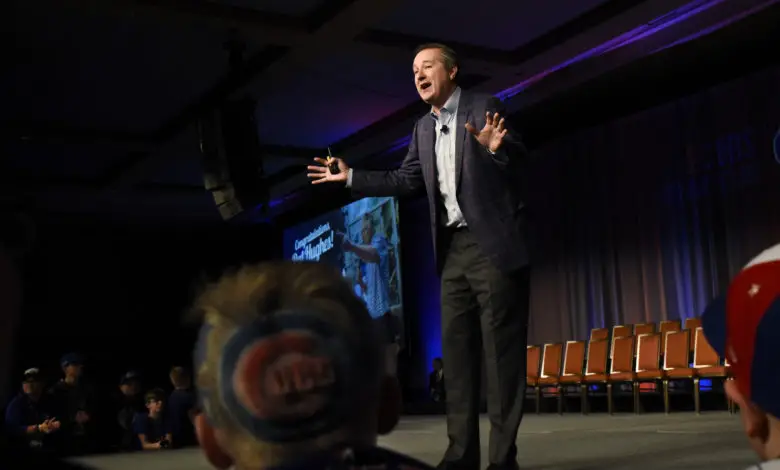 Tom Ricketts Says 2022 Season 'Has Been a Success'
The Cubs sit third in the NL Central with the eighth-worst record in baseball and there were more gulls than fans in the bleachers the other day, but that hasn't dampened Tom Ricketts' assessment of his organization. After all, they've been there and done that when it comes to rebuilding. Speaking to members of the media prior to Saturday's game against the Giants, the team chairman shared some oft-repeated tropes as part of his positive outlook.
"The fact is you can't buy a championship team in baseball," Ricketts said. "You have to build it. And that's what we're doing. And in order to build it, you've got to take years where you let young guys get at-bats, give them a chance to prove themselves and find out who you actually have to build around. And that's what this year has been all about. And it has been a success."
I know a lot of folks will dog that last statement, but the Cubs have actually done a good job behind the scenes when it comes to development and positioning themselves for a big jump in the offseason. Provided Ricketts is willing to give Jed Hoyer a lot more money to spend on free agents than he has in the last few years, that is.
"He's got a lot of flexibility, and we'll let him do it," the chairman said. "I have confidence Jed knows what he's doing."
Ricketts is well aware of the diminished crowds, admitting that they come as a direct result of the poor play, so it does seem the original business model is being shifted. By which I mean the idea that the Cubs sell out no matter what, a value prop that was integral when it came to getting Papa Joe Ricketts to agree to back the purchase of the team in the first place.
The Cubs have gone in hard on gimmicks this season, working to hype up the gameday experience away from the field, but winning is what will really bring the fans back. If Ricketts is willing to spend big in addition to the development efforts, he won't have to worry about finding new ways to define "success."