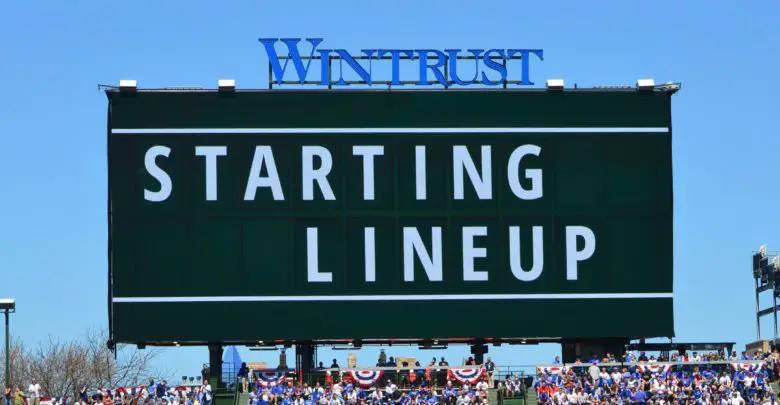 Chicago Cubs Lineup (6/19/22): Morel Leads Off, Heyward in RF, Hendricks Starting
Apologies if you're expecting a more in-depth scouting report from me here, but I'm taking advantage of Father's Day to do a little relaxing. Once I publish this, I'm planning to head out for a leisurely bike ride, after which I'll watch the game and perhaps enjoy a little bourbon. There's a nice salmon filet just screaming for 90 minutes or so in the smoker after that.
I would also like to wish everyone a happy Juneteenth and ask that you spend at least a little time thinking about how much work we still need to do to promote equity in our communities and our country.
What looks like a beautiful Sunday afternoon at the ballpark will be even better if the Cubs can manage to pull off the impossible and sweep the Braves. That's not something we'd have expected even before these two teams went into the weekend playing decidedly disparate brands of baseball, but things have broken the right way for the home team through two games so far.
Kyle Hendricks is on the mound and can give the Cubs a great shot at a third straight win if he pitches like he did five days ago. He allowed just one run on four hits and didn't walk any batters, only the second time that's happened in 12 starts this season. The ability to limit free baserunners may be the deciding factor in this one.
Going for the Braves is 24-year-old righty Ian Anderson, the number three overall pick from the 2016 draft, who will be making his 13th start of the year. Anderson isn't a big strikeout pitcher and he's really struggled with his control so far, walking 30 batters in 63.2 innings. He's actually walked more batters that he's struck out in three separate starts, including six days ago against the Nationals.
Not possessed of a broad repertoire, Anderson throws his 94 mph four-seam about half the time to set up a very firm 88 mph changeup (32%) and a curveball (21%). Neither of his secondaries has gotten very good results, though the change had been his best pitch over the past two seasons and can still be a weapon if he's got the feel for it.
That's a big part of his pronounced reverse splits, which he's maintained this season despite the dropoff in the offspeed's effectiveness. Anderson is limiting left-handed batters to a .289 wOBA while right-handed batters are at .371 on the season. The gap is even wider when he's pitching on the road, with lefties at .212 and righties at .406 so far.
The Cubs should be able to get their hits in this one, even if it's just a matter of stacking up singles like they did yesterday. This is the most winnable matchup of the series by a long shot, though saying it out loud may have doomed the sweep. Except you don't really believe in such things, do you?
Christopher Morel is the leadoff hitter and he'll be in center yet again, followed by Willson Contreras as the DH and Ian Happ in left. Jonathan Villar is at second, Patrick Wisdom is at third, Nico Hoerner is the shortstop, and Yan Gomes handles the catching duties. Jason Heyward is in right, which makes total sense given those splits above, and Alfonso Rivas bats ninth at first base.
First pitch from Wrigley is at 1:20pm CT on Marquee and 670 The Score. Oh, this is also Stranger Things Day at Wrigley in case you tune in after the start and see some weird graphics.
Here is today's #Cubs starting lineup at Wrigley Field. pic.twitter.com/NK6VXuEMDb

— Chicago Cubs (@Cubs) June 19, 2022