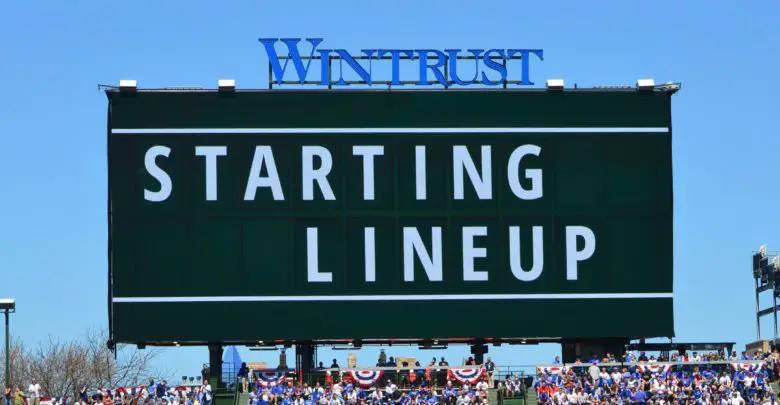 Chicago Cubs Lineup (6/15/22): Wisdom in RF, Higgins at 3B, Kilian Makes Second Start
The Cubs have lost eight in a row and there's very little about the present that's appealing enough to follow. The future, however, is pretty exciting and it's close enough that don't have to squint too hard to see it. Starting pitching Caleb Kilian is a big part of that as he takes the bump in Chicago for the second time Wednesday night against the Padres.
Kilian gave the Cubs five innings against the Cardinals in his debut, featuring a very promising sinker that should make him a fixture in the rotation for years to come. As important as his pitches was the mental fortitude that enabled him to bounce back from a difficult inning in which he allowed three runs on two walks, two hits, and a wild pitch.
The righty sits in the mid-90s with his four-seam fastball, but the sinker made up just over half of his pitches the last time out. His cutter and curve both looked very good as well, getting him lots of called strikes and a few whiffs as well. With a little more experience and continued work on his breaking stuff — not to mention the changeup — he has all the makings of a top-line starter.
Going for the Padres is 22-year-old southpaw Ryan Weathers, the son of former Cubs reliever David Weathers. The elder Weathers spent a few months in Chicago in the 2001 season during a 19-year career that saw him pitch for nine different teams (including multiple stints with three teams). The younger Weathers is making his first MLB appearance of the season after debuting last year and making 18 starts in 30 appearances.
Two of those starts came against the Cubs just five days apart in late May and early June, which you may recall wistfully as a period when everyone thought the Cubs might be legit. Weathers allowed a total of seven runs on 12 hits and two walks, striking out six in 10 innings as he split the decisions. That was a decidedly different lineup from the one he'll face today, so there's not much value in checking the matchups.
Weathers has a mid-90s fastball that he likes to throw around 60% of the time, but it's the hard slider he throws over 30% that gets the best results for him. He also has a firm changeup that sits 86-87 mph, almost identical to the slider, so he's got some of the least velo variation you'll find anywhere. That wasn't enough to create much deception, as evidenced by his 18% K-rate and 7.5% BB-rate. Those numbers have both been worse for him at Triple-A, so there's no indication that the Cubs are in for a tough battle tonight.
The home run ball has also stung Weathers and should be in play with the hot summer air encouraging offense. We saw that all too well last night as the Cubs jumped out to an early lead behind an extra-base barrage before the Padres did more of the same. Maybe the home team can just score 10+ runs right away.
That starts, as always, with Christopher Morel at the leadoff spot and patrolling center. Willson Contreras is the DH as the Cubs opt to play three catchers in this one, then it's Patrick Wisdom in right and Frank Schwindel at first. Yan Gomes is the actual catcher, Ian Happ is in left, and Nico Hoerner is at short. Jonathan Villar is at second and P.J. Higgins rounds things out over at third base.
It's good that Manager David is at least going with a righty bat against a southpaw for that right field spot, but why it's happening today and not last night is beyond me.
The pitching matchup favors the Cubs and losing eight straight games means a win has to fall in their lap at some point, so let's hope the baseball gods don't smite them again. First pitch from Wrigley is at 7:05pm CT on Marquee Sports Network and 670 The Score.
Here is tonight's #Cubs starting lineup at Wrigley Field. pic.twitter.com/MuUpeXxw9Y

— Chicago Cubs (@Cubs) June 15, 2022