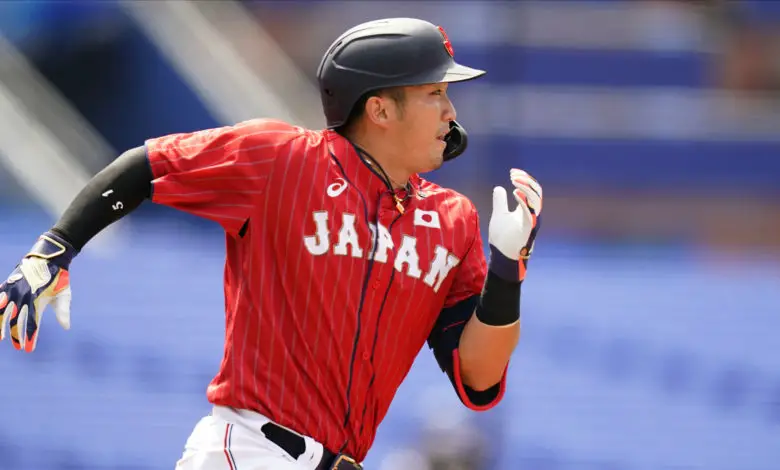 The Rundown Lite: Cubs Among Top Suzuki Suitors, Small CBA Wrinkles, Wave of Deals Coming?
So much for that mad dash to sign all the free agents before Sunday's mandatory report date, huh? While there have been some moves, like the Cubs signing shortstop and amateur conspiracy theorist Andrelton Simmons, there's been very little to indicate any real cracks in the dam. Freddie Freeman could be the one to break things wide open, as the Dodgers are reportedly making a big push for the former Brave.
Dodgers and Braves have been most consistent pursuers and most likely landing spots for superstar Freddie Freeman. @jonmorosi says Dodgers are making push now. It's a surprise Braves didn't lock him long ago. Belief is they'd been offering about $140M/5 but he should get 6 years.

— Jon Heyman (@JonHeyman) March 12, 2022
Atlanta could still be in the mix and you'd think they'd have the advantage, but Freeman is from Orange County and might prefer the idea of heading home. Not to mention the Dodgers are absolutely loaded already, so adding Freeman to the mix with the designated hitter in the NL means Bob Nightengale will immediately anoint them the 2022 champs.
As for other big moves, there's been very little outside of rumors about Carlos Correa being pursued by the Yankees, Cubs, and Astros. In what has to be the truest sign yet that baseball is indeed back, the reaction to that Simmons signing seemed evenly divided between those who saw it as a depth move in keeping with a push to improve the defense and those who grumbled about cheap ol' Tom Ricketts ruining the team by forcing them to sign a weak-hitting veteran.
Shot through all of that was a sense that Simmons doesn't figure to be a fan favorite, at least in part because he believe(s/d) Wayfair was trafficking children through its furniture shipments. And there's more where that came from. He's also a below-average offensive producer whose defense, while still quite solid, isn't enough to make up for his bat if he's in the lineup regularly. Even as a contingency or a backup, which is what $4 million indicates he is, making Simmons their first signing following the lockout doesn't say much for the Cubs' planning.
That tune changes if they drop a Correa bomb, or even if they get Trevor Story, which would open up a lot of possibilities. Many noted that the Cubs already have a glut of utility-ish infielders, though none of them are known much for defense and it's not like the roster is set in stone one way or the other. It should also be noted that David Bote will miss half the season following shoulder surgery, so that takes a piece off the board.
I've been saying for a while now that Nico Hoerner is probably best served as Ben Zobrist Part 2, playing multiple positions and providing a contact bat. He and Nick Madrigal holding down the middle infield on a daily basis would give the Cubs an old-school feel, but the abject lack of power isn't great. So you add Correa, whose contact numbers are better than what the Cubs are used to in that spot, and let Hoerner roam around.
Another thought is that Correa makes Hoerner expendable, perhaps in a trade with the Marlins or A's for a hard-throwing pitcher. It doesn't seem as though the Cubs are going to sign a big arm at this point, mainly because there's probably only one left after Carlos Rodón joined the Giants, so a trade makes the most sense. Hoerner alone isn't pulling Frankie Montas, but perhaps there's a path.
In any case, I had forgotten how social media flies into a furor when even the smallest moves are announced.
Cubs in mix for Suzuki
Japanese outfielder Seiya Suzuki remained committed to Major League Baseball throughout the lockout and his posting clock restarted along with free agency the other day, so he's going to be looking to sign soon. All indications were that he'd already conducted several interviews and may have already made a decision, though if that were true he'd probably be in camp already.
The Cubs have long been rumored as a suitor for Suzuki, who would be a great fit in their lefty-heavy outfield, but they're the only non-coastal team in that mix. Jon Heyman named the Mariners, Giants, Dodgers, and Red Sox in addition to the Cubs as the "hottest pursuers," so it might take a little extra convincing.
Yu Darvish had a little fun with everyone Friday evening, clarifying later that the two were just saying hello because they share the same agent.
New Padre😜? pic.twitter.com/osG8W9SlIW

— ダルビッシュ有(Yu Darvish) (@faridyu) March 12, 2022
As with most other pursuits in which I invest heavily, I fully expect this one to end up disappointing me.
CBA transaction wrinkles
We've been paying attention to the financial tenets of the CBA for the last several weeks because they are what had to be negotiated, but there are several other facets of the agreement that will impact future transactions. For instance, there's the "Jacob Nottingham Rule" regarding waiver claims. If a team has already claimed a player once on waivers in a season, it can't do so again until all other teams have passed.
Nottingham went from the Brewers to the Mariners, back to the Brewers, then back to the Mariners again in just the first two months of the season. Yikes.
Another change that could have significant implications in terms of the arbitration process is that players who settle with their teams prior to an arbitration hearing will be eligible to receive full season termination pay even if they are released prior to the start of the season. The previous rule held that teams only had a pay 30 days' salary if a player was released more than 15 days before Opening Day and only 45 days' salary if it was less than 15 days from the start of the season.
While it might seem on the surface that this is a better deal for players, who now have fully guaranteed salaries through arbitration, you can bet your sweet bippy that it'll have teams low-balling players to suppress payroll. Since salaries awarded at the arbitration table still aren't guaranteed, a player would now be taking a much bigger risk by going that route rather than settling, even if it's for less than he believes he's worth.
Other notes
Steve Cishek has signed a one-year deal with the Nats
Johnny Cueto apparently has lots of teams looking at him, which, okay
Nelson Cruz reportedly has eight teams pursuing him, including the Brewers
Three teams are said to be interested in Albert Pujols, which is exactly three more than I'd have thought
MLB and the union have agreed to extend Trevor Bauer's administrative leave for another week
Joe Buck is leaving Fox Sports for ESPN to lead Monday Night Football
Correa has put his Houston "mansion" on the market, per TMZ, and I'm questioning the definition of that word
Sunday is going to be huge for content as every beat writer and blogger will be posting videos of players reporting to various camps; we may even get a Dexter Fowler moment or three