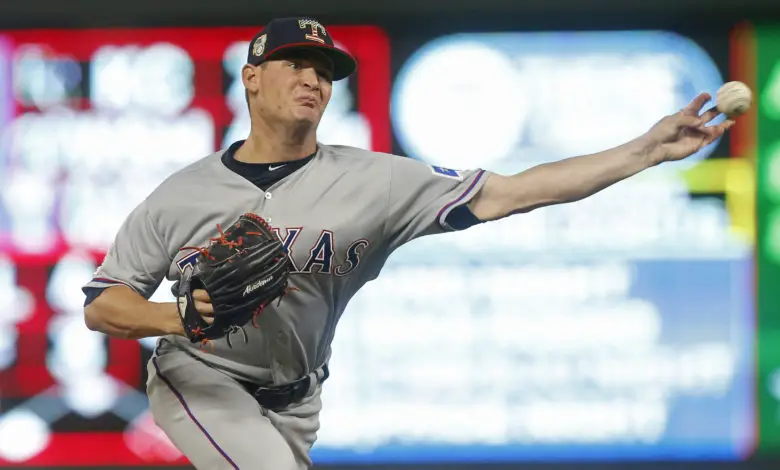 Cubs Sign Former Rangers LHP Locke St. John to Minors Deal
Though it probably won't be the key to overhauling their pitching staff, the Cubs have agreed to a minor league deal with former Rangers lefty Locke St. John. The Pell City, AL native was drafted in the 32rd round by the Tigers in 2014 and was plucked away by the Rangers in the Triple-A phase of the Rule 5 Draft in 2017.
He took a while to get his bearings as a starter before figuring things out in Low-A in 2016. He posted a 2.12 ERA across 15 starts, but was then shifted to a relief role and really started to take off in terms of missing bats. St. John dominated at Double-A in 2019, then floundered at Triple-A and ended up getting a cup of coffee with the Rangers.
He missed the entire 2020 season due to the pandemic and re-signed with the Tigers on a minors deal for 2021, though he remained at Triple-A the whole season. Working mainly as a multi-inning reliever, he put up a 2.58 ERA with 75 strikeouts and 25 walks over 59.1 innings. If you take out his five starts, however, he had a 1.58 ERA with 60 strikeouts and 21 walks in 45.2 innings.
A typical crafty lefty who lives in the 70s and 80s, St. John's big strikeout numbers come from the deception of a low arm slot and funky delivery. Speaking of deceptive, his legal first name is Kenton, which I found interesting because that's my younger brother's name. But since his dad went by Kent, I assume the St. Johns wanted to avoid confusion. As someone who goes by his middle name for that same reason, I can relate.
Anyway, this is one of many moves the Cubs will make to add depth to the system in the hopes of finding a breakout star or even just a guy they can stream when bullpen options run thin. And who knows, he could end up being a bigger steal than Narciso Crook.