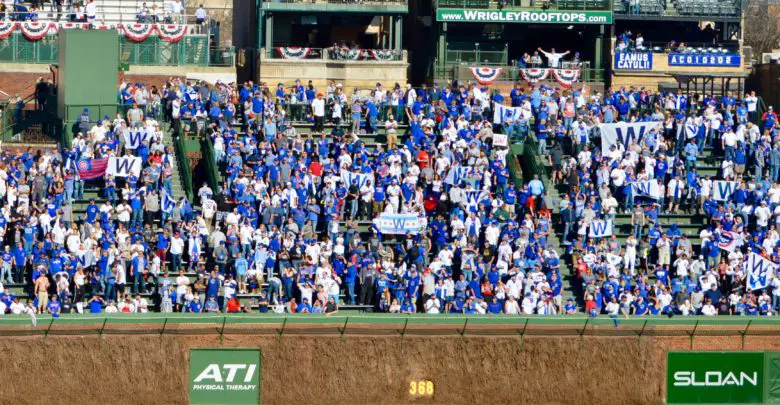 The Rundown: A's Make Strong Case for Salary Floor, Brown Officially Hired as Cubs HC, Yankees Connected to Several Players, Rangers Ready to Spend
The A's have been the talk of the GM Meetings thus far and though no real numbers have been discussed, many believe Oakland GM Robert Forst has been instructed to lower payroll to $50 million. That would make many of their arb-eligible players available in trade, including Matt Olson, who we discussed yesterday. Forst sounded like a used car salesman when asked about his available players.
"This is the cycle for the A's, " Forst said. "We have to listen and be open to whatever comes out of this. This is our lot in Oakland until it's not."
This comes on the heels of a season in which Oakland won just two fewer games than the Braves. I'm surprised he didn't also add "No reasonable offer refused."
Oh, and Oakland just raised ticket prices.
Forst's statement almost reads like a target letter to a putative entity, which is a semi-legalese way of saying the GM and his ballclub could be viewed as exhibit A in the league's desire to implement a hard salary floor. Doing so might be seen as a gateway of sorts to allow owners the opportunity to match that with a firm ceiling on salaries. No one doubts the A's are and have been a financial mess, but $50 million? They have nearly that much due in expected arbitration raises alone.
The last team to make the World Series with a payroll that low was the 2008 Rays, who chugged into the postseason with slightly less than $47.5 million in guaranteed commitments (about $65 million in 2022 dollars). That will buy you two seasons of Jason Heyward with just enough money to sign Daniel Descalso and a bunch of wayward souls to minor league deals with an invite to camp. Sorry to open those wounds just to put it in a Cubs perspective, but this is a site for fans of Chicago's Northside baseballers.
The A's can't expect to compete with a $50 million payroll and I believe MLB owners are very okay making sure that story gets as much coverage this week as humanly possible. Posturing and crying poor has been the M.O. of most team owners in good times and bad, and sensationalized stories that may or may not include biblical losses go a long way toward planting the circumstantial evidence necessary to mask escalating profits. Everybody knows a payroll that low is a joke, but A's fans must be contemplating why they are annually forced into a love/hate relationship with the home team and its welfare-like operation.
It's also a sad reflection on baseball, where costs to attend a game are spiraling out of control, particularly in an era of COVID-19 and rapidly rising inflation. When it takes $75 or more to fill your gas tank and $200 or more in groceries to feed a family of four, it's pretty tough for the average fan to embrace baseball's cry-poor owners. It may require one to shell out a few hundred bucks to take his/her family to a Cubs game, but there's no huge discount to attend a game in Oakland, where the cost of living is roughly 57% higher than the rest of the country. That's nearly four times what it is for Chicagoans.
Olson, Matt Chapman, Chris Bassitt, Sean Manaea, and Frankie Montas would account for $45.5 million of Oakland's stated payroll goals if each gets his expected raise. The A's have guaranteed commitments to Elvis Andrus ($14 million, of which the Rangers are paying $7.25 million) and Stephen Piscotty ($7.25 million). It's easy to see why Forst has opened the clearance window out in Carlsbad, CA this week. Sliding the curtains just a little to the left, however, reveals what's sure to be a hot topic in current CBA negotiations.
Cubs News & Notes
Odds & Sods
The Mets are truly baseball's version of a clown car.
From the Front Office
"We were excited when [Miley] was on waivers, and I guess the benefit of being high up in the order, we had a real shot at it. Had a lot of conversations for two days, did as much research as we could and we were excited to land him." – Hoyer
Wednesday Stove
The Mariners are among the teams to check in with the Reds on right-hander Luis Castillo, per Jon Morosi.
The Yankees and Mets could find themselves in a battle to acquire Castillo.
The Yankees are also one of several teams that are looking to acquire Olson from the Athletics.
Whatever the Mets decide to do this winter they clearly need to find somebody to run the team before recruiting any new players.
Free-agent starter Eduardo Rodriguez is drawing early interest from the Tigers.
One report says the Rangers may add up to $100 million in payroll this winter. No biblical losses in Dallas, I suppose.
Phillies outfielder Bryce Harper and Blue Jays first baseman Vladimir Guerrero Jr. were announced Tuesday night as the recipients of the 2021 Henry Aaron Award.
The Rockies may look internally to replace Trevor Story if the free-agent shortstop leaves, as expected.
The Red Sox would love to re-sign Kyle Schwarber but there may not be a position opening for the slugging outfielder/DH and Boston has more significant needs to address.
Potential suitors for Dodgers shortstop Corey Seager include the Yankees, Rangers, and Cubs. New York is the favorite, but don't count Los Angeles out.
Extra Innings
Starter Steven Matz has become a hot commodity at the GM Meetings. Sound the Tyler Chatwood alert.
A strong market is emerging for Steven Matz at the GM Meetings. The #BlueJays 'absolutely' intend to continue talking with the left-hander per GM Ross Atkins. They'll have competition. Details @Sportsnet https://t.co/GQUFGivEGC

— Ben Nicholson-Smith (@bnicholsonsmith) November 10, 2021
They Said It
"We have to be careful. Contact is great, but at some point, having power really helps." – Hoyer
"When we think about what does player development look like in the big leagues, I think it's a lot of coaches collaborating to get the most out of a player." – Hoyer
Apropos of Nothing
Justin Fields has been the talk of Chicago and the future looks bright for the Bears' rookie QB. In case you're unaware, Sean Holland and I are regular contributors over at Bears Insider, so please check it out when you have a desire to feed your NFL jones. Yes, that's another shameless plug. Sorry, not sorry.
Wednesday Walk-Up Song
Mr. Wendal by Arrested Development – If it wasn't so tough being a Cubs fan the last few months, you'd almost want to reach out and give a buck or two to an A's fan.