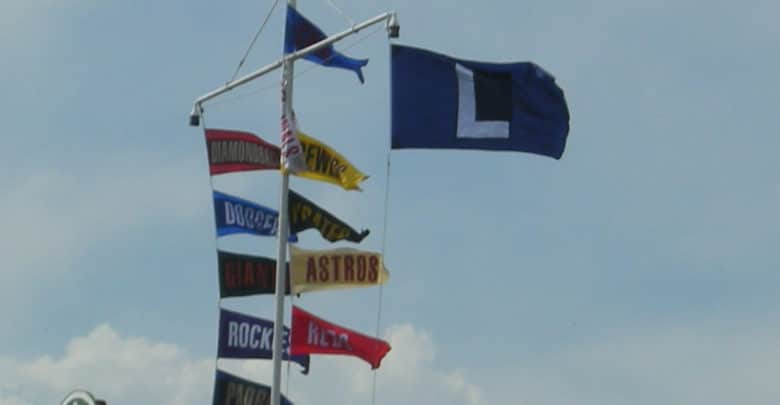 Chicago Cubs Score and Recap (6/25/21): Dodgers 6, Cubs 2 – Bullpen Falters, Offense Packs Little Punch
The Dodgers made what was a very tight pitcher's duel into a foregone conclusion with four runs in the 8th inning against the Cubs bullpen en route to a 6-2 win at Chavez Ravine.
It was bound to happen with how good the relief corps been all year, but a 2-2 game at Dodger Stadium was a rough time for an implosion to take place. Even rougher was the fact that it happened so late that it gave a struggling offense little time to make up ground as they had just three outs in the top of the 9th to try and get the runs back.
Having scored only twice in the ballgame — once on Kris Bryant's 15th blast of the year in the 1st inning, and again on Joc Pederson's sacrifice fly in the 7th — the offense wasn't exactly in a place to make up those four runs off Kenley Jansen.
While the offense was scuffling against Tony Gonsolin and six Dodger relievers, Cubs starter Jake Arrieta grinded his way through a solid five innings to keep it at 2-1. Arrieta hasn't been good of late, so David Ross will no doubt take this start from his former ace. The bearded right-hander gave up one run on a misplayed ball by Anthony Rizzo in the bottom of the 2nd (that still turned into an out thanks to a nifty play on a ricochet by a shifted Javier Báez), and then another on a solo shot from Zach McKinstry in the 3rd.
Once Arrieta handed it over to the bullpen, Keegan Thompson threw a scoreless inning and a third and Andrew Chafin did his thing for the final two outs in the 7th. Ryan Tepera was then summoned in a now 2-2 ball game in the 8th. He proceeded to walk Gavin Lux before promptly giving up an AJ Pollock bomb to make things 4-2 Dodgers. Tepera then induced a groundout and was replaced by Tommy Nance, who got another groundout before a single from Mookie Betts and a Max Muncy shot made things 6-2 Dodgers. (Box Score)
Why the Cubs Lost
The otherwise dominant bullpen had a little hiccup and the offense mustered just two runs against a host of Dodgers' arms.
Key Moment
Pollock's home run was for sure the big blow in a 2-2 game, especially given how pristine the 'pen has kept things lately.
Stats That Matter
After 18 consecutive scoreless appearances, Tepera has now given up runs in two of his last three outings.
After 12 consecutive scoreless appearances to start his season (and his career), Nance has now given up runs in four of his last five outings.
The Cubs struck out 14 times on the night; seven against Gonsolin and seven against relievers.
Jason Heyward found a way on in all four plate appearances, going 2-for-2 with two walks.
Bottom Line
The offense didn't get it done, there were a couple of miscues on defense, and the pen had an off night. It happens. If the Cubs can find a way to win one of the weekend games against either Julio Urías or Clayton Kershaw, they'll call a four-game split a victory in sunny Southern California.
On Deck
Ross will send Alec Mills against southpaw Urías in a Saturday evening clash in Los Angeles. Game time is a more friendly 6:15pm CT, which means it's a FOX game. However, if you don't want to hear those national announcers, you can always listen to Pat and Ron on 670 The Score.