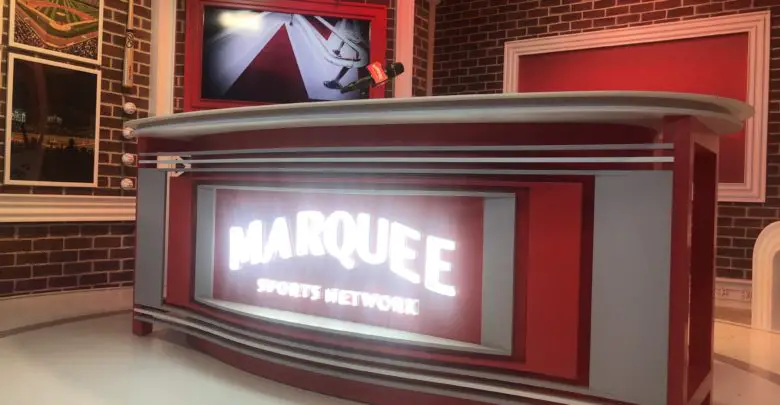 Sinclair Planning $23/Month Standalone RSN Streaming Service for 2022
When Sinclair Broadcast Group rebranded its slate of former Fox regional sports networks to Bally Sports back in November, the move that signaled even bigger plans for the overall broadcast landscape. Sinclair president and CEO Chris Ripley said on a conference call with financial analysts that they were aiming to offer RSNs on a standalone basis in 2021.
That timeline may have been a little aggressive, but apparently not too much so. According to a report in the New York Post, Sinclair is raising $250 million for a new sports streaming service that would operate in markets where it owns broadcast rights. The report specified that Sinclair has told potential investors that it plans to charge $23 per month for the service.
The elephant in the room here is the existing broadcast arrangements that require fans to subscribe to a cable or satellite provider that carries a given RSN. While Sinclair has rights to many different teams and/or leagues, it's not as simple as just leveraging those into a separate offering.
"[We] are in discussions with the leagues and the teams about enhancing some of those rights to make the product even better," Ripley said during a quarterly earnings call in May. "That's what's going on right now and I don't see that being a threat to timing. The plan is to launch in the first half of 2022."
Specifically, reports have Sinclair looking to launch prior to the 2022 MLB season, which would require them to align a tremendous number of moving parts. That's where the $250 million comes in. Not only does Sinclair need to prove the viability of its venture to the various leagues, it may also have to work out deals with the television providers that will be hurt by the move.
"I think there is a better than 50 percent chance this will happen," one source told the Post.
Sinclair had better hope the odds get better because the broadcast giant is underwater on the $8 billion in loans it took out to acquire the former Fox properties from Disney in 2019. Sources told the Post that Sinclair plans to use the revenue generated from this new streaming service to pay creditors, though whether and how that happens is largely in the hands of the NBA, NHL, and MLB.
That could be a dicey proposition since teams are in the business of making money and the current carriage fee model provides them with a great deal of steady income. In order to fully embrace this new proposition, team owners would need to be convinced that they'd be able to earn at least as much revenue from Sinclair as what they'd lose from cable carriers.
Fans, however, should be big winners if this all works out. RSN fees have driven cables bills out of the range of affordability for many and are preventing other streaming services like Hulu and YouTube TV from carrying sports at all. Dish Network likewise got out of the RSN game years ago and actually got more profitable following an initial exodus of customers.
But before all you Cubs fans outside of the team's territory start getting excited, the big caveat is that it would be limited to the 21 territories in which Sinclair owns broadcast rights. There are only 42 teams under that umbrella, whether through Bally, Marquee, or YES Network, so fans outside those markets might not have access.
Based on the reports, it seems to be that a Yankees fan in Chicago can get Yankees games on YES and that a Cubs fan in New York can watch Cubs games on Marquee through this new service. But wait, they can already do that with MLB.tv for much less than $23/month. If the scope is limited to those teams in a subscriber's region, I fail to see how this works.
On the flip side, I don't see any real value in giving subscribers access to all the teams Sinclair has rights to because most fans don't care enough about teams other than their own. Cubs fans in particular are an interesting group because they're often very eclectic in their non-baseball fandom. So if their other favorite teams aren't part of the Sinclair network, why the hell would they pay a hefty premium just for one channel?
Not to mention they might still want to watch non-sports programming. That could mean paying for cable and other streaming services like Disney+ and Netflix in addition to this new service for sports. While none of those are necessities, pushing subscribers into an all-or-nothing choice might not be best for a startup.
This is all still in the works and there's a lot yet to be determined, so I'll withhold judgement for the time being. That said, I'm having a difficult time wrapping my head around the viability of this project.