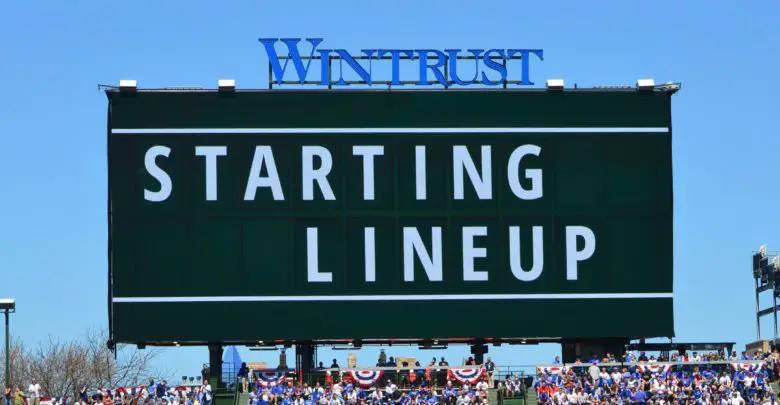 Chicago Cubs Lineup (4/22/21): Same Order as Last Night, Williams Makes Start
It worked so well last night that David Ross decided to run it back with a lefty on the mound again. Ian Happ leads off in left, followed by Willson Contreras and then Kris Bryant. Anthony Rizzo bats fourth, Javy Báez is at short, Matt Duffy is at third, David Bote is at second, and Jake Marisnick is in center.
Trevor Williams bounced back nicely from that debacle in his return to Pittsburgh, limiting the Braves to one run in five innings to lead the Cubs to their lone win in that series. Now he's got a chance to lock down the sweep after two games in which the Cubs used a patient, contact-heavy approach to beat the Mets. Williams has really gotten away from the curveball and changeup since his first start, so watch his repertoire in this one to see whether that continues.
Jacob deGrom was initially scheduled to take the hill in this one, but his fear of the Cubs forced Joey Lucchesi into the start instead. The former Padre has made just one abbreviated start this season after appearing once in relief, so it's hard to say much about what he'll bring to the table. And after throwing just 5.2 innings last year, it's possible there will be some wrinkles we've never seen.
More than likely, though, the 27-year-old lefty will maintain the same sinker/change combo that has accounted for over 87% of his career pitches. He rarely throws his four-seam and has never really thrown any other secondaries outside of some possible aberrant classifications, so he's one of those guys against whom opposing hitters can guess with relative accuracy.
Perhaps because of the frequency of his changeup, righties don't really get over on him much more than lefties (except for slugging, that is). What's more, Lucchesi is perfectly willing to throw the change against lefties, particularly as a strikeout pitch. He typically opts for first-pitch sinkers and he likes to throw them all over the zone, riding them away from right-handed batters. That's particularly true early in the count.
He will then bury the changeup low with a little bit of glove-side tumble to get swinging strikes and grounders. Hitters can also get caught looking at it, so an ump with a low zone will be his best friend. While Lucchesi generates whiffs at a slightly below-average rate, he gets a lot more called strikes than the average pitcher because of the changeup's location.
That could work in the favor of a Cubs team that is hot and has fared quite well against him in the past. Though the sample is very limited at 26 at-bats, Cubs hitters have a .447 average and 1.117 OPS against the Mets lefty. Lucchesi doesn't walk many batters and he loves to mix his pitches in the zone, so this has the makings of a field day as long as the Cubs are able to wait back on that offspeed stuff.
First pitch of the finale is at 6:40pm CT on Marquee and 670 The Score.
Here is tonight's #Cubs starting lineup!#CubTogether pic.twitter.com/9GebdB0Q8l

— Chicago Cubs (@Cubs) April 22, 2021