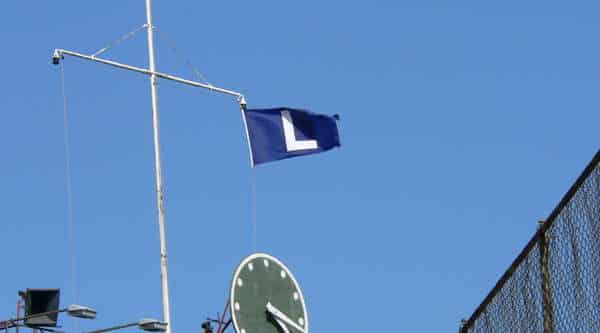 Chicago Cubs Score and Recap (3/10/21): Giants 7, Cubs 6 – Bullpen Falters Again in Tight Loss
The Cubs (6-3) came into Wednesday's contest sitting atop the Cactus League standings and riding high after a thrilling comeback win against the A's, culminated by a walk-off grand slam courtesy of Rafael Ortega. Alec Mills took the mound for the second time, taking a small step back from his first appearance. The righty went 2.1 innings, allowing one earned run, three hits, and one walk to go with one strikeout.
Brandon Workman struggled once again, allowing two walks in just one inning of work. His lack of control was masked by a double play in what could have been a big inning for the Giants. If early indications mean anything, it looks like Workman will be the guy whose appearances cause anxiety for fans this season if he makes the team.
Andrew Chafin struggled for the first time this spring, yielding five earned runs on four hits with one walk and one punchout.
Ortega continues to hit well, going 2-for-3 with one run and one RBI. The Cubs made a spirited comeback in the top of the 9th when Alfonso Rivas doubled in two runs, but the Cubs fell just short and lost by a single tally. (Box Score)
Why the Cubs Lost
To put it simply, the bullpen failed to show up once again. Poor relief pitching, combined with a lack of timely hitting with runners on base, led to the loss. Scoring six runs is always a positive, but the Cubs could have had at least 10.
Key Moments
Chafin's poor performance opened the flood gates for the Giants, who scored three runs in the 5th and another two in the 6th. The lefty has really good up until this, so let's hope this is simply an anomaly.
In the top of the 4th, Ortega doubled on a line drive to center field and Anthony Rizzo attempted to score from first but was thrown out at the plate.
Stats That Matter
Six relievers combined to allow six earned runs on seven hits and seven walks with just three strikeouts
The Cubs left 19 runners on base and struck out nine times
Bottom Line
It appears as if the bullpen will once again be a point of contention for the Cubs, so it's important for manager David Ross to quickly figure out who he can trust and whether or not GM Jed Hoyer needs to make a few moves. As it stands now, starting the year with their current group of relievers will leave the Cubs at a great disadvantage in comparison to contending clubs.
Along with Michael Hermosillo, Ortega has been a feel-good surprise story for the team. He was the Cubs' best hitter today and continues his strong campaign as he attempts to make the final roster. It'll be interesting to see how it plays out for both guys mentioned above.
On Deck
Next up for the Cubs is an away game against the Rockies with first pitch scheduled for 2:10pm CT. The Cubs will send Kyle Hendricks to the mound while the Rockies have chosen Dereck RodrÍguez as their starter.