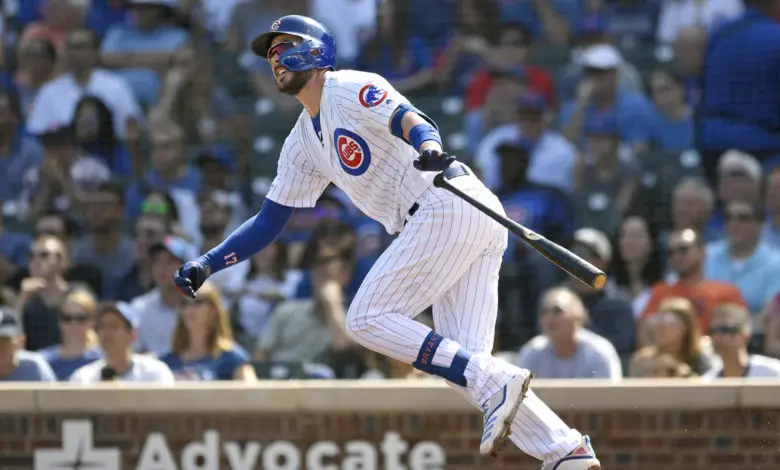 Report: 'Something There' on Kris Bryant Talks Between Cubs, Mets
I'm just going to cover this in a cursory manner because it may be only slightly more than nothing, but we like to write up all the little rumors and reports for posterity. Kris Bryant has been involved in a number of those over the course of the winter, with the Mets being mentioned as one of a few teams that have asked the Cubs about him.
However, the asking price has remained high and Jed Hoyer reportedly let Bryant know that he wouldn't be moved for anything other than a sweetheart-type offer. That had previously been enough to prevent talks from going too far and SNY's Andy Martino reported back in early January that the Mets and Cubs hadn't discussed Bryant in several weeks.
On January 6, we reported that any talks between Mets and Cubs on Kris Bryant were no longer active. That was true at the time. TIL it has changed since. Unclear how likely it is to happen, but there is at least something there.

— Andy Martino (@martinonyc) February 11, 2021
Martino also said the industry buzz at the time was that Bryant was quite possible on the verge of being traded, though here we are a month later and nothing has happened on that front. However, Martino took to Twitter Thursday with an update that the situation has changed and that "there is at least something there."
Keep it mind that it could be as simple as Sandy Alderson picking up the phone to check in with Hoyer on whether anything has changed on Bryant's asking price. Hoyer recently confirmed that he's had a conversation with the third baseman, who is "in a really good place," but the content of their discussion was obviously not divulged.
Even so, I think it's safe to assume Hoyer shared a little bit about their plans and the possibility that Bryant could be traded if a team came to the Cubs with a really strong offer. It's hard to see that happening at this point, so this thing doesn't feel like it's got legs. At least not at this point.