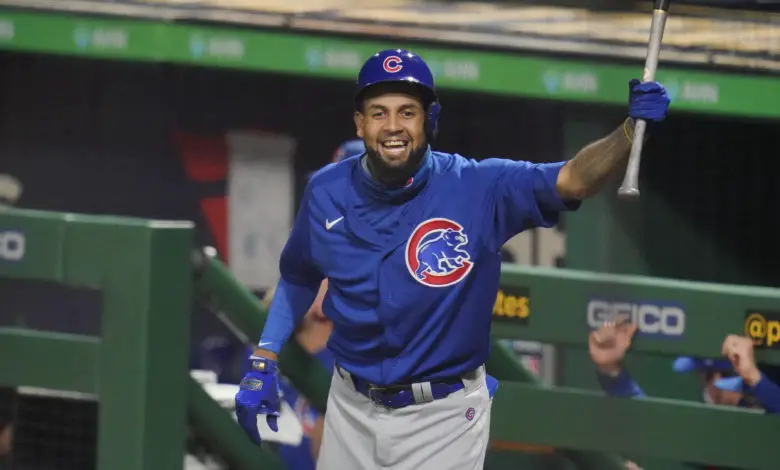 Cubs Finalize José Martinez Trade, Send Cash Considerations to Tampa
The Cubs have finalized the trade that brought José Martinez over from Tampa just before the deadline, though the infamy of the deal will not be so easily resolved. The initial agreement was for a combination of players to be named later and/or cash, and the Cubs already sent 19-year-old infield prospect Pedro Martinez to Tampa. That alone makes it look lopsided based on the elder Martinez's production, but things really get wild when you see how the dominoes fell.
The Cubs and Rays have finalized the trade that sent Jose Martinez to Chicago last season. Tampa Bay selected a cash consideration for the second part of the trade. The Cubs had earlier sent INF Pedro Martinez to TB in September.

— Jordan Bastian (@MLBastian) November 11, 2020
The 32-year-old former Cardinal went hitless with one walk and seven strikeouts over 22 plate appearances for the Cubs, good for a -91 wRC+ that means he was 91% worse than an average hitter. Brought over to mash lefties, Martinez effectively made the Cubs worse at both the major and minor league levels while subsequently helping to boost the Rays to the World Series.
That's because his departure from Tampa allowed the Rays to give more playing time to a rookie by the name of Randy Arozarena who had come over with Martinez from St. Louis back in January. Arozarena hit .288 with a 182 wRC+ in September, then went on to an incredible playoff performance that saw him bat .377 (29-for-77) with 10 home runs and 19 runs scored.
All things considered, the Rays probably felt bad even having to take anything more from the Cubs. That's why they opted for cash considerations, which is the same thing many viewers had about Tampa's manager when Blake Snell was pulled early from Game 6.
Martinez will be in his second year of arbitration eligibility for 2021 after the expiration of the two-year, $3.25 million deal he signed with the Cardinals in 2019, so the Cubs could bring him back. But given the combination of his age, production, and their tight budget, it's a very real possibility that the Cubs don't tender him a contract. Then again, something around $2.5 million would be a steal if the NL brings the DH back and he hits like he did with the Cards.