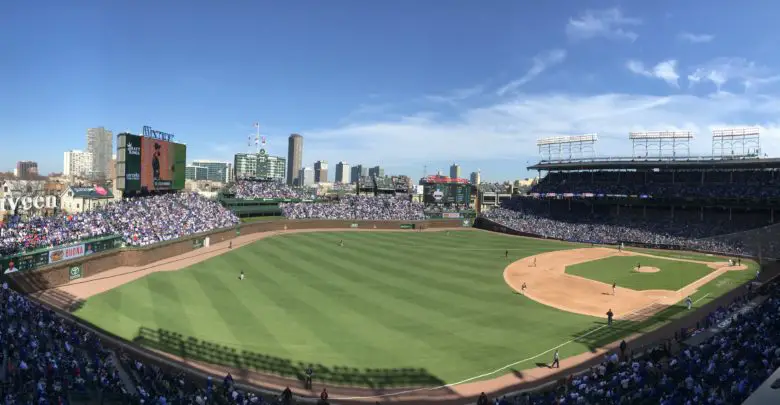 Rejecting League's Offer Disproportionately Hurts Lower-Paid Players, Still Chance for Additional Bargaining
In case you're new to my coverage of the nascent 2020 MLB season, let me go ahead and say right out of the gate that I'm wholly on Team Player. While I happily pad the owners' pockets by holding season tickets and spending money on all manner of Cubs and MLB products, I'm not buying what they're selling when it comes to the profitability of their industry. It was even worse when they kept trying to give players the same financial offer multiple times by wrapping it up differently with each attempt.
The league's lack of willingness to take more steps toward the middle all but ensured the players would vote against accepting the latest proposal for a 60-game season that included expanded playoffs and the ability to sell ads on jerseys. Players had agreed to those measures in the event that they could get 10 more games at full prorated pay, but that was a non-starter for owners.
Also at the heart of the union's 33-5 vote against the league's proposal was the ability to file a grievance for lost salary due to the owners' lack of good faith in negotiations. Will that be easy to prove? I doubt it, particularly when you look at the league's overall track record against players when it comes to labor disputes.
Beyond a potential grievance, which feels at least a little bit like playing a game under protest, the players avoided pre-negotiating certain facets of the next CBA. Allowing those additional revenue streams for the next two years would essentially lock them in permanently, giving the owners more money without benefiting the players. Oh, the universal DH will remain in 2020 only because it was adopted as part of the health and safety measures.
Ah, but here's the rub: By sticking to their guns and not giving the owners a couple extra ways to make money, the players cost themselves in at least two very meaningful ways. Reaching an agreement on the league's offer would have set up a $25 million postseason bonus pool and the forgiveness of $33 million out of the $170 million advance players received back in March.
You'll have to trust Bob Nightengale on the math, which I know is a very big ask, but that lack of forgiveness means that as many as 19% of players will earn $25,000 or less for the 60-game season. They've already made some of their money, to be sure, but their wages will now be garnisheed like crazy once those paychecks start rolling in.
The fact there was no agreement between #MLB and the union means that 19% of all players will be playing for virtually free this year, earning $25,000 or less since they already received their advance money before May 24. Also, there will be no postseason shares for any player.

— Bob Nightengale (@BNightengale) June 23, 2020
There is also no playoff bonus pool, which is not the same as the playoff shares you hear about in normal seasons. The latter is a split of the gate shared by players and staff members of teams that make the postseason, so the further you go the more you earn. No gate, or very reduced gate, means a smaller or nonexistent pool. My understanding is that the pool for this season would have been allotted differently, but I've lost track of the specifics across the various proposals.
I'll avoid signal-boosting him here, but Trevor Bauer publicly broke ranks on Twitter by decrying the union's decision for the same reasons I just laid out. Even if pinning it all on the grievance was perhaps a bit short-sighted, and as loath as I am to find myself agreeing with him, this could be seen as a case in which those at the top of the salary scale stepped on those at the bottom.
That could be why there were five votes to accept the owners' offer, one of which Jesse Rogers told ESPN 1000's Waddle & Silvy was cast by Ian Happ. The Cubs' new union rep was set to pull down $624,000 this season and would be among those more heavily impacted by the decision. He's also in a pretty tough spot when it comes to service time, since the March 26 agreement between the two sides calls for players to be credited with the same time they accrued in 2019 should this season be cancelled.
As you may recall, Happ was demoted at the end of 2019 spring training and spend most of the season with Triple-A Iowa before coming back to Chicago in late July. That means he'd be granted just another two months or so of time, giving him less than a full season in two years. He would understandably want to ensure that a season is played, but was very much in the minority since few union reps come from the pre-arbitration ranks.
Now, there is still a slim chance that an agreement can be reached prior to the 5pm ET deadline in which players are able to negotiate some of that $58 million back into the deal. As unlikely as it is since an accord on the health and safety protocols is paramount at this point, maybe the players realize what they punted and find a way to get some of it back. Agreeing to expanded playoffs would be the best and easiest way to make this happen, particularly when you consider how volatile the season figures to be.
Initial reports are that players are likely to accept the league's parameters for a new season Tuesday, so there's optimism that camps will reopen in about a week. The (ir)regular season would then open about three weeks later, maybe even with fans in some ballparks, at which point I guess we all just have to cross our fingers when it comes to COVID-19.