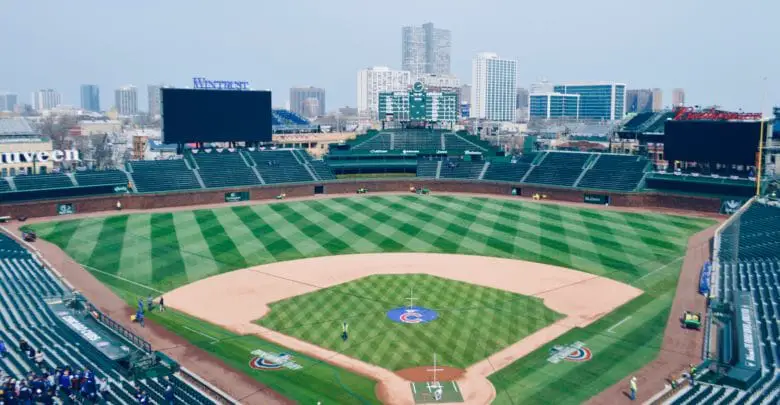 Phase 4 of 'Restore Illinois' Allows for 20% Seating Capacity at Wrigley, Other Outdoor Venues
Maybe the Cubs won't be missing out on the 70% of their gross revenue that comes from gameday streams after all. As part of the Phase 4 guidelines for governor JB Pritzker's "Restore Illinois" initiative, outdoor spectator events can operate at 20% seating capacity with restricted concessions as of June 26. No word on the bathroom situation at this point.
Setting aside the wisdom of Pritzker's plan for the time being, this and similar decisions by other states further invalidates MLB's contention that players should be paid less for games held in empty ballparks. The league ruled that teams can make their own decisions based on what their local states or cities have ruled, and you know damn well they're going to take full advantage of that.
That means the Cubs and White Sox could have in the neighborhood of 8,000 fans at their games if and when the season starts. It's also possible that they'd allow fans to attend workouts during the rebooted spring training that would potentially commence in late June. Exactly how that would work hasn't been fully disclosed, but season ticket holders would receive priority in a system built to space fans out.
Maybe they would alternate sections and have multiple rows and seats between those allowed in, even mandating which gates are used for entry. There could also be guidelines on when fans can arrive in order to cut down on large groups.
This is a pretty big development for at least two teams, now we just have to wait and see whether there's a season at all.