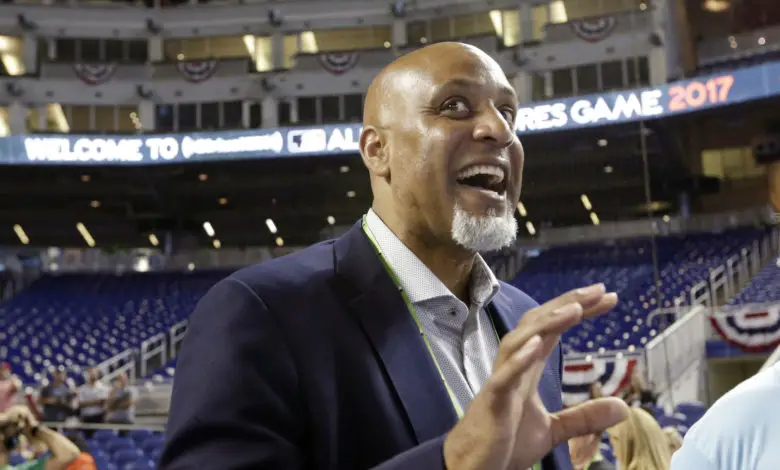 Union Committee Expected to Reject MLB's Deal, Slim Chance Remains for Late Deal (Updated)
Update: Don't read the last line of the main post. Rather than push forward with a vote of whether or not to reject the league's 60-game season proposal, players will reportedly delay their decision for several days in light of the recent shutdown of all spring sites. Financial matters have been most prevalent, but the sides need to agree on health and safety measures as well.
Looks like this might take a while longer after all.
The players will delay taking a vote on #MLB's 60-game proposal for several days while gathering information on the safety and health protocols in light of all spring training camps being shut down because of the rash of COVID-19 positive tests.

— Bob Nightengale (@BNightengale) June 20, 2020
---
Update #2: According to multiple outlets, the players have now decided to hold a vote on Sunday after hearing that it could take longer than expected to get results on COVID testing. The situation is described as "fluid," so nothing is known for certain at this point. Given all we've seen so far, though, it'd be a shock if they decided to take the owners' offer.
---
Once word dropped that Major League Baseball had drawn a hard line at 60 games, it was almost a given that the union would reject the "offer." At the heart of the latest chapter in this implausible dramedy is a 10-game difference in the length of the season that the owners believe is a bridge too far. Yes, even with players agreeing to expand playoffs for the next two seasons, sell ads on jerseys, and drop the threat of a grievance.
The players believe those concessions are worth well over the roughly $250 million in salary between the two proposals and they're right. Additional TV rights alone over the next two seasons should more than cover the gap, then you throw in several million in sponsorship dollars for jersey ads. Then there's the grievance, which is perhaps the most important aspect of the whole thing.
Some owners are reportedly opposed to the unilateral implementation of a season because they fear a grievance, yet the collective group essentially ensured an impasse by refusing to up the offer from 60 games. It's quite the pickle they've created for themselves, one that they're going to have to resolve one way or the other within the next few days.
Per Jon Heyman, the union's eight-man Executive Board was leaning toward a unanimous rejection of the 60-game season that would force Rob Manfred to set parameters. Even with the possibility of Daniel Murphy dissenting, the 7-1 vote would carry the motion with ease. While the union as a whole might not be quite as well aligned on the matter, it's hard to imagine the players breaking ranks or changing tack at this point.
Early word: 8-man union Executive Subcommittee may be near unanimous for rejecting MLB's 60-game framework/proposal and instead letting commish set schedule. May be 7-1 for no w/Daniel Murphy seen as possible dissenter. Unpredictable but rank/file may also lean opposed to MLB 60.

— Jon Heyman (@JonHeyman) June 20, 2020
I find the strategy of this whole matter fascinating, if also quite maddening at the same time. If the players believe the league will stick with a 60-game schedule either way, they're not losing any pay by choosing to reject the proposal. And without expanded playoffs or ads on jerseys, they're not pre-negotiating new revenue streams for owners into the next CBA. They also keep the threat of a grievance hanging like the sword of Damocles, perhaps as a bargaining tool.
For what it's worth, David Samson of CBS Sports tweeted that the players could yet be open to additional negotiation over the course of the weekend. That actually fits with the report about the union board voting no on the proposal, which is exactly the kind of leak that could be meant to spur the league to come back with an offer. What's more, the report came from the very person who's been sharing info about the owners' side this whole time.
Late word: when and where declaration by players came with an asterisk.
Late Late word: more negotiations to come. This isn't over. Just yet. #waittosee https://t.co/I82y3Y6zvI

— David P. Samson (@DavidPSamson) June 20, 2020
Does it feel like a bit of a stretch to suggest that the union is feeding Heyman information in the same manner the owners appear to have thus far? Not really, no. Outside of a meeting between Manfred and Tony Clark that only resulted in further acrimony and misunderstanding, almost all of the recent negotiations have taken place in the media anyway.
Speaking of which, Heyman further reported that Manfred is remaining in touch with the owners in the likely event that the players indeed force his hand. The "hardline" group of owners is said to be small, so it's entirely likely we could see things proceed rather quickly once the union reaches a final decision.
Commissioner Manfred will be in touch w/owners throughout weekend. Expectation is that if players reject last try he will soon set schedule pursuant to March 26 deal; appetite for canceling season seems low (though there's small "hardline" group). Bigger threat to year: Covid-19

— Jon Heyman (@JonHeyman) June 20, 2020
Oh, and we haven't even talked about the pandemic and spikes in positive cases around the country and in multiple organizations. MLB has ordered the closure of all spring sites in Florida and Arizona, which was inevitable and probably well overdue. Though they've taken a back seat, the health and safety aspects are of chief importance here and could yet do more to derail the season that financial concerns already have.
Stay tuned, I've got a feeling we're going to hear something pretty soon.