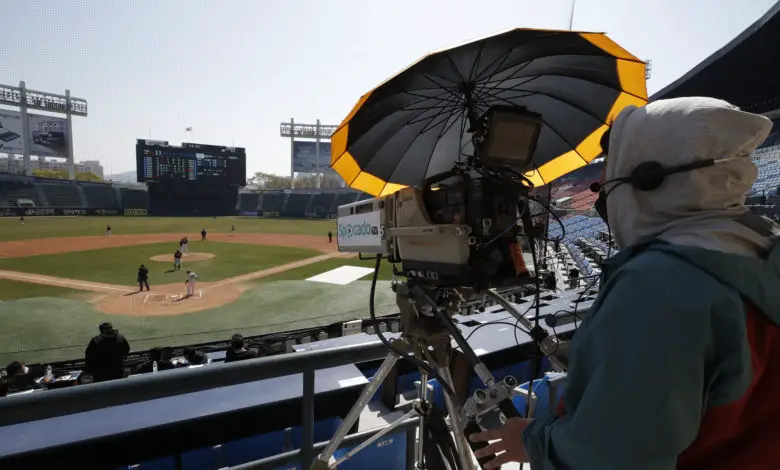 ESPN Reaches Agreement to Broadcast One KBO Game Per Day Beginning May 5
After initially trying to obtain broadcasting rights to KBO games for free, ESPN has worked out an arrangement to carry one game from South Korea each day. The deal begins with KBO's Opening Day on May 5 in a game that can be seen without having to get up before the sun. You may have to stay up past your regular bedtime, but hey, it's live baseball.
#KBO has just announced #ESPN will be televising 1 KBO game per day, starting with Opening Day action between Samsung Lions and NC Dinos. Details to follow.

— Jeeho Yoo (@Jeeho_1) May 4, 2020
As you can see from the initial schedule below, most of the games are going to be very early in the morning for folks in the States. If you're on the West Coast, however, those 10pm starts won't be all that bad.
Upcoming #KBO schedule on #ESPN (all times EST)
May 5: NC Dinos vs. Samsung Lions (1 a.m.)
May 6: Doosan Bears vs. LG Twins (5:30 a.m.)
May 7: Dinos vs. Lions (5:30 a.m.)
May 8: Kia Tigers vs. Lions (5:30 a.m.)
May 9: Twins vs. Dinos (4 a.m.)
May 10: Twins vs. Dinos (1 a.m.)

— Jeeho Yoo (@Jeeho_1) May 4, 2020
As I do every time I post an update about the KBO or CPBL, this is another good sign for what can eventually happen here at home with proper precautions. Let's hope so, anyway.
ESPN will air six KBO games per week. Here's the schedule for this week! pic.twitter.com/QB0mb9srDZ

— Jared Diamond (@jareddiamond) May 4, 2020