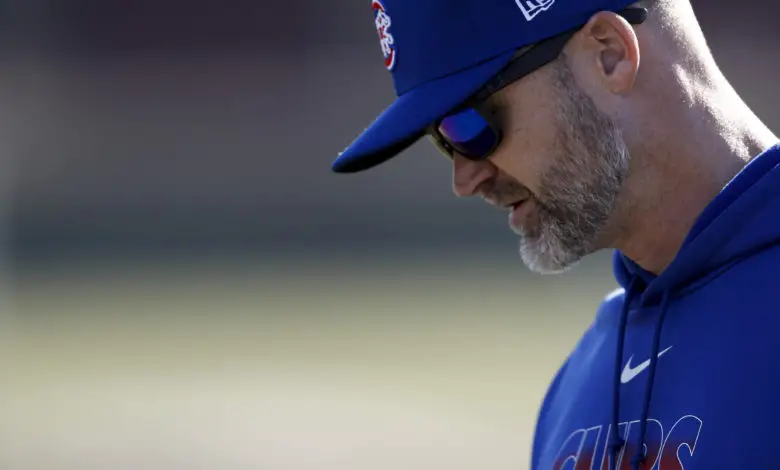 The Rundown: Enjoying St. Patrick's Day in Topsy-Turvy World, Rizzo Helps Nurses, MLB/MLBPA to Feed Hungry
I'm going to raise my glass of green beer to our readers today, metaphorically speaking, of course, since I cannot partake in the consumption of alcoholic beverages right now. But for each of you, there's nothing wrong with a little whiskey in the jar as long as you practice social distancing while doing so, preferably in the shelter of your own home.
As long as you're celebrating at home, you might need a little music to lighten the mood and smooth the sting of that first shot of Jameson. Let me give you a few songs to get your playlist started and you can wing it from there.
The Blood of Cu Chulainn by Jeff and Mychal Danna
Bad by U2
Thing of Beauty by Hothouse Flowers
Winning Streak by Glen Hansard
Fisherman's Blues by The Waterboys
Try a Little Tenderness by The Commitments
If I Ever Leave This World Alive by Flogging Molly
The Wild Rover by The Dubliners
Come On Eileen by Dexy's Midnight Runners
Going Home (Theme from Local Hero) by Mark Knopfler
Also, a quick shout out to bars that voluntarily closed to help prevent the spread of coronavirus. I can't list them all, but please make sure that you throw a little business their way when they reopen, and make an effort to take care of your servers. It's an understatement to say that the restaurant and bar business, and our favorite staff members, will be crippled by the latest suggestions from the CDC. I'll give you two in Chicago and two in Milwaukee for starters. If you have a favorite place, please add it in the comments section.
We survived the College of Coaches and the 2012-2104 @Cubs so we'll survive this. See you guys on the other side. https://t.co/BwpYCe8pdW

— Nisei Lounge Chicago (@NiseiLounge) March 17, 2020
Also, a shoutout and prayers for strength and recovery to Twin31s, one of our regular Cubs Insider readers who is undergoing surgery today. We're with you buddy, and thank you for the personal correspondence these past few days. We've all got your back.
Finally, we can't have St. Patrick's Day without a little Green River by John Fogerty and the boys. Be safe today and make good decisions, please and thank you.
Apropos of Nothing
Wait…this is a Cubs and MLB blog, isn't it? Relax, there's not many juicy baseball tidbits in these troubling times but I've unearthed a few that matter.
Cubs News & Notes
The Anthony Rizzo Family Foundation announced it would provide meals to nurses at Ann and Robert H. Lurie Children's Hospital through the foundation's restaurant partners. Those interested in assisting can text HOPE44 to 5200 for a $20 donation. Donors must be 18 years or older.
When it comes to character and leadership, Rizzo remains an all-around rock for the Cubs and the city of Chicago.
King of the Confines. #TeamRizzo pic.twitter.com/37utahC5uH

— Chicago Cubs (@Cubs) September 20, 2019
MLB News & Notes
It was announced yesterday that a joint effort by the league and the player's union will result in a donation of $1 million for emergency food services to feed the hungry.
The league has also pushed back the start of the regular season to comply with the latest recommendations by the CDC. The earliest that baseball could theoretically return is May 10, and that's an optimistic benchmark.
With the extended delay, the season might provide some slight twists and turns beyond the norm.
An 81-game schedule is an option the league may consider.
It should go without saying, but when sports returns, let's not take it for granted.
Let's also not forget that the Astros cheated and deserve to be shamed.
Odds & Sods
The Kentucky Derby will not be held on the first Saturday in May for the first time since World War II. The horse race is expected to be postponed until September. The upside to rescheduling the race is that more hotels are available at cheaper rates.
On Deck
Happy St. Patrick's Day everybody. Please keep your celebrations restricted to your own home today. There will be another celebration next year. Even Blarney Stone Castle has suspended operations until the world recovers from the ongoing pandemic. That's the first time ever for the popular tourist destination.
Extra Innings
Kyle Hendricks, ladies and gentlemen. Mind blown.
Kyle Heπdricks pic.twitter.com/myGnuyuIiV

— Chicago Cubs (@Cubs) March 14, 2020
They Said It
"There's a reason why guys get this job and look really old at the end of the first season." – David Ross
"We just don't know what we don't know.  If they move stuff back and they say pause for a second, then I feel like we all know and trust that it's within good reason. If that means we got to start later, then so be it. We just want to be safe." – Jason Heyward
Tuesday Walk Up Song
Kung Fu Fighting by Carl Douglas (apologies to Vegas Jack)
What went wrong? I'm sure Douglas intended to celebrate the sacred art of kung fu and the heroes like Bruce Lee who practiced the art in so many 70's Asian exploitation films. But with lyrics that include the line "funky Chinamen from funky Chinatown" and stereotypical names like Funky Billy Chin and Little Sammy Chung, this song isn't exactly a nuanced appreciation of Asian culture.
How does it play today? Bruce Lee's real name is Lee-Jun Fan, so even he had hoped to avoid the stereotyping that was prominent among Americans at the time. I can't imagine what he would think of Douglas, and I'm pretty sure Asian-Americans aren't very fond of this song either, which really sounds more like a parody of their culture than a tribute.