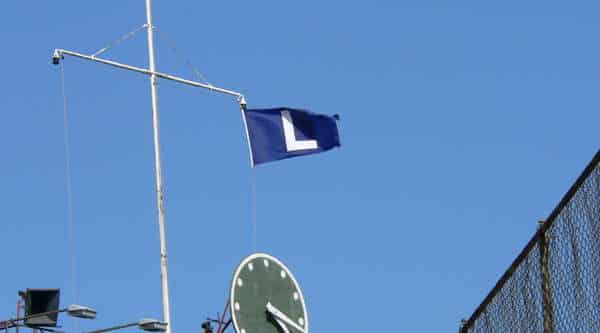 Chicago Cubs Score and Recap (9/25/19): Pirates 4, Cubs 2 – Eight Not Great, Losing Streak Continues
The Cubs rode a seven-game losing streak into this one and had played themselves out of the playoff conversation. Now it becomes a matter of playing for pride, if that is still a thing for this club. It looked for a while as though they might have a W in them, but those hopes faded late.
Willson Contreras kick-started the offense in the 2nd inning with a one-out triple and was knocked in on an Ian Happ single. The Pirates got even in the bottom of the 4th on an RBI double by Erik Gonzalez and would then take the lead one batter later. Jack Elmore laced an RBI single to left giving them a 2-1 advantage.
Happ tied it up with a solo home run to right center in 7th inning, which helped take Jon Lester off the hook for the loss. After a rough campaign, this was the kind of outing Cubs fans have come to expect from the lefty since he joined the team in 2015. The offense, however, could not match his effort.
David Phelps issued back-to-back wild pitches in the bottom of the 8th inning to give the Pirates the lead late. Gonzalez added an insurance run with a RBI sac fly to extend their lead to 4-2 and that be the final score. (Box Score)
Why the Cubs Lost

While you can point to Phelps' wildness in the 8th as a cause for this loss, the theme of this season has been the offense's inability hit with runners in scoring position. They went 1-for-4 with runners in those situations Wednesday night.
Key Moment
Walks and wild pitches in the 8th inning all but sealed the deal for the Cubs.
Stats That Matter
Lester – six innings, eight hits, four strikeouts and two runs. This was a vintage Lester outing that is normally good enough to put the Cubs in a position to win, however, with the offense being so hot and cold from game to game good pitching performances can be for nought.
Contreras – 1-for-3 with a triple and run scored. Nice to see Willy hustling when it looks like everyone else has packed it in for the year.
Kyle Schwarber – 2-for-3, outfield assist. One can only wonder if Schwarber's torrid September will entice Theo and Co to trade him to AL club this off season.
Happ – 2-for-3 with a pair of RBI on a homer and walk. It will be interesting see what 2020 holds for Happ and whether or not he will be a part of this club that will have many, many changes.
Bottom Line
The Cubs' playoff chances officially flat-lined after the Brewers won. For the first in four years, the Cubs will be watching October baseball instead of participating in it. There aren't enough adjectives in the English language to describe how horrid this season became in so little time.
On Deck
The Cubs close out their season series with Pittsburgh on Wednesday at 6:05pm CT. José Quintana will make his final appearance of the 2019 campaign as the Pirates counter with Joe Musgrove. The game can be viewed on NBC Sports Chicago and heard on 670 The Score.