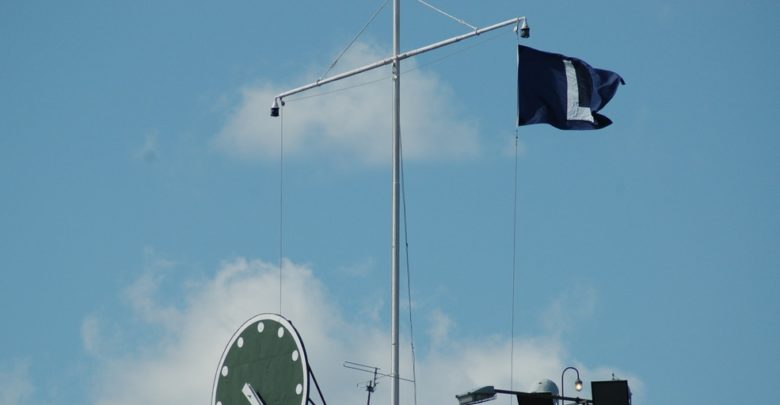 Chicago Cubs Score and Recap (9/24/19): Pirates 9, Cubs 2 — Hendricks Loses Early No-No in Big Way
Cubs Commit Five Errors As Pirates Mount Huge Rally
If you stopped paying close attention to the 2019 season after Saturday's demoralizing loss to the Cardinals, consider yourself lucky.
The Cubs entered their three-game series against the Pirates with their backs up against the wall. In the midst of a six-game losing streak, including a four-game sweep by the NL Central-leading Cardinals, the Cubs found themselves four games behind the Brewers for the second Wild Card spot. If the Cubs were going to have any chance to make the 2019 playoffs, the mandate for Tuesday was clear: win.
They lost.
After the brutal 9-2 crushing by the Pirates, spurred by five Cub errors and a sudden seven-run Pirates 7th inning rally, the Cubs are now riding a seven-game losing streak and could see themselves eliminated as early as Wednesday. (Box score)
Why the Cubs Lost
"Death by a thousand cuts," as Jim Deshaies said. Aside from the dark comedy of the Pirates stringing together a bunch of soft contact in the 7th to mount an infuriating comeback and put the game solidly out of hand, the Cubs' extraordinarily sloppy play and refusal to take advantage of any of their early opportunities all added up to a miserable loss.
Before the game got wildly out of hand, the Cubs could hardly punch back against Pirates' rookie Mitch Keller, who entered the ballgame sporting a 7.74 ERA. Early on, they left eight runners on base, including squandering the bases loaded in the 1st inning and runners on second and third with one out opportunity in the 5th. The Cubs were only able to scratch out one run against the rookie through his five innings of work.
Meanwhile, the defense committed five errors in this one. While two of those were by Nico Hoerner prior to the 7th and didn't have significant ramifications, two others (one each by Ben Zobrist and Danny Hultzen) led directly to three runs for the Pirates and more baserunners than Pittsburgh deserved in the disastrous 7th.
Key Moment
For the first six innings, Kyle Hendricks was brilliant. Holding the Pirates to just one hit through six, Hendricks looked like he could be on the verge of pitching his second Maddux of the season. But the BABIP-fueled Pittsburgh hitters caught up to him in the 7th, smacking five hits in a row to take a commanding lead.
While Adam Frazier's double was the first hard hit the Pirates had all night, the real trouble began with a two-run double by Kevin Kramer and an error by Zobrist on a smash by Erik Gonzalez. From there, Hendricks was bounced and things proceeded to get worse. You don't need me to get into it. You'll be happier if I don't.
Stats That Matter
This is only the second time in Hendricks' career that he pitched six innings and surrendered five or more runs. The only other time he went six but still allowed five runs was in the first game of a doubleheader on July 22, 2015. Rookie catcher Kyle Schwarber, in just his 12th big league game, had two hits in that one as well.
You probably don't want to hear this right now, but Schwarber has looked terrific for the last month or so. Over his last 99 at-bats before a 2-for-4 performance, he's hit .337/.414/.721, good for a 184 wRC+. Anyway, back to your wallowing.
Though he entered tonight's game with a very high ERA, Keller has not pitched that poorly this year. At the beginning of the night, he had a 3.38 FIP and 3.47 xFIP with a 28.6% strikeout rate and a 6.9% walk rate. While it was frustrating not to score more than one run against a rookie with an astronomical ERA, it may have been a bit more understandable than at first glance.
Good news: The Cubs' five errors aren't the most that they've made in a 2019 game! That came at the beginning of the year in an 8-0 blowout in Atlanta. Maybe we should've been tipped off on what type of season this was going to be back then…
Bottom Line
With this loss and the Brewers' win in Cincinnati, the Cubs are on the precipice of being eliminated from playoff contention for the first time since 2014. Their elimination number is down to one.
On Deck
The Cubs must win to maintain any hope of sneaking into the second Wild Card spot. And even if they do win, they still could be eliminated. They'll try and keep their dwindling hopes alive against Pirates rookie Dario Agrazal, who has pitched to a 6.94 ERA in his last five starts. Jon Lester, sporting a 4.61 ERA in his last five outings, will go for the Cubs. You can catch tomorrow's ballgame on WGN. As always, 670 The Score has the radio broadcast.