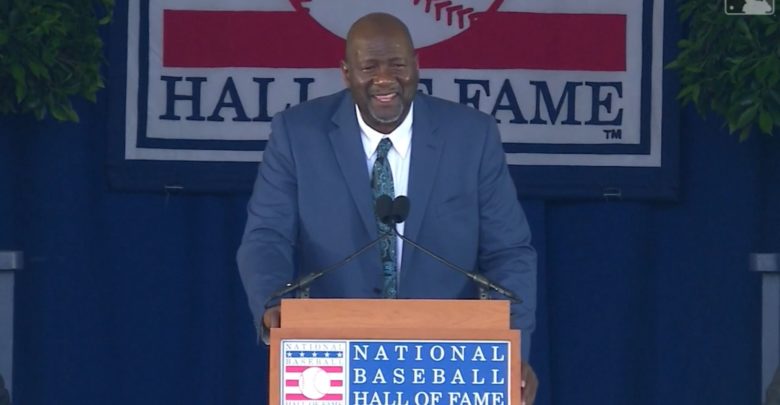 Cubs to Honor Newest HOF Member with Lee Smith Day This Sunday
In honor of their newest Hall of Fame inductee, the Cubs have announced that "Lee Smith Day" will take place Sunday, September 1, the 39th anniversary of the historic closer's debut. The pregame ceremony will include remarks from Tom Ricketts, Len Kasper, Cubs alums, and Smith himself. Oh, and Big Lee will also be doing something he did only six times in his entire career (all with the Cubs, actually) when he comes to Wrigley on Sunday: he'll be throwing out the first pitch of the game.
Smith played his first eight seasons — though he almost quit over not starting at one point — with the Cubs from 1980-87, tallying 180 saves with the ballclub. He went on to save 478 total games and strike out 1,251 batters over 802 appearances for eight different ball clubs. Though his mark has since been passed, he retired as baseball's all-time saves leader.
In addition to the 12:40pm proceedings, the Cubs will unfurl a new flag for the rest of the season emblazoned with "Smith 180." There will also be an art exhibit devoted to Smith in the main concourse, just inside the Marquee gate, and his Hall of Fame plaque will be on display at Wrigley until the 7th inning.
Speaking of 7th innings, a return trip to the ballpark wouldn't be complete without a trip to the booth to sing the iconic "Take Me Out to the Ballgame." Maybe he can even head down to the bullpen to get the Cubs a few outs in the late innings. If nothing else, he could see about giving Yu Darvish some pointers on another pitch to work on this week.