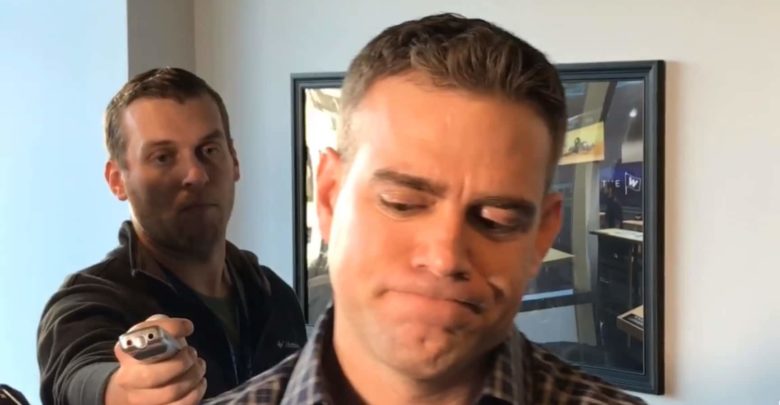 The Rundown: Time Running Out on Cubs, Cardinals Keep Winning, Winter of Change on Deck
The Cubs were idle yesterday but that didn't stop them from losing ground to the Cardinals, who blasted the Brewers 12-2 in Milwaukee last night. It still seems premature to talk about the Wild Card or what the front office may do this offseason, but the team has been trending downward ever since they developed an allergy to road games. It may take 90 wins to win the NL Central which for the Cubs means finishing 21-11.
Being swept by the Nationals only to be left staring down the barrel of the shotgun that is the Mets' starting pitching staff certainly doesn't do much in the way of lightening the mood in these parts. If the Cubs are going to have any chance at playing October baseball, they are going to have to start winning big games both at home and on the road. It's easy to say that they are victims to a St. Louis team that got red hot at the right time, just as the Brewers did last September, but the Cubs should have never been in this position to begin with.
Or maybe they should be. Perhaps Chicago really is just a tick above mediocrity, as PECOTA forecast suggested back in February. If you take away one hot stretch of baseball in May, the Cubs are not even a .500 team. Sure, an inactive offseason is the easy target, but this is still the same team that won 95 games last year.
Last year we lamented that the Cubs played 40 games in which they scored no more than one run, and the offense hasn't been much better this year. Certainly not in step with the surge that the rest of baseball has seen. The pitching has been worse, which only further exposes the team's flawed hitting. The front office bears the brunt of the blame, so maybe it is time to start thinking about this winter. Who will they sign? Who will they trade?
Were it my team I'd try to get free agents Nick Castellanos and Brandon Kintzler back in the fold. The decision to buy out Brandon Morrow is a pretty easy one, but then things get a little dicier. Does Theo Epstein try to trade Kyle Schwarber for a legitimate center fielder? What about Cole Hamels? He will be looking for a one-year deal and won't get anywhere near the $20 million the Cubs paid him this season. What price would be mutually comfortable for the two sides?
Can they trade Addison Russell? Ben Zobrist will probably retire and I don't see the Cubs going with Tony Kemp as their starting second baseman, so do they give Ian Happ everyday reps at the keystone, or do they trade him, too, and hope to sign someone like Didi Gregorius? Maybe Epstein should just blow the whole thing up and try to get younger. Or maybe they can move one of their core four and attempt a quick retool like the Yankees did two years ago. There is catching depth in the system so maybe the front office would consider moving Willson Contreras.
There are so many unanswered questions. When a team has been the enigma that the Cubs have been the past two seasons, all bets are off and no player can be assumed to return next season. The same goes for Joe Maddon.
For now, Maddon and his troops need to find a way to rally. Nobody is going to hand the Cubs anything, and after four seasons of wild success and 387 wins, the target on their backs remains as large as ever. Missing the playoffs once seemed unfathomable, but a 47-48 record over their past 95 games suggests it's much more possible than we'd like to think.
Cubs News & Notes
How About That!
The Cardinals are riding a five-game winning streak after destroying the Brewers last night. St. Louis jumped all over Milwaukee starter Gio González, tagging him for nine runs on nine hits in five innings.
Gleyber Torres is good at baseball. He has 13 home runs this month and 33 on the season.
Yesterday marked the 12th time this season that one player has had seven or more RBI in a single game.
Cincinnati infielder Eugenio Suárez is now four homers shy of 40 on the season. No Reds player has hit that many taters in 12 seasons, since Adam Dunn had three consecutive 40-HR campaigns starting in 2005.
The Nationals could be the biggest threat to unseat the Dodgers this October.
Monday's Three Stars
Marcus Semien – The A's second baseman needed just two hits to drive in seven runs as Oakland crushed the Royals 19-4.
Mike Ford – A two-homer game is not the accomplishment it once was, but Ford had a decent game yesterday as the Yankees continue to obliterate home run records. As a team they've hit 64 round trippers this month.
Baseball fans across the globe – No more Players' Weekend jerseys for a whole year. Let's hope MLB chooses a new designer next season. Pat Hughes lost a few Benjamin Moore sponsorship commissions because he had no colorful uniform descriptions this weekend.
Extra Innings
Why can't the Cubs drive in runners? We've been asking the same question for three seasons and through three hitting coaches. At some point, the players need to be held responsible. That time is coming soon.
They Said It
"The ingredients are there. We've just got to go out, obviously, and do it. I've been involved with teams that just all of a sudden clicked at the right time of the year, and everything just takes off. I do anticipate that happening. But it's only going to happen if you keep pushing and believing." – Joe Maddon
"At the end of the day, it really doesn't matter who is pitching. It could be Cy Young out there. We're not afraid of names." – Kyle Schwarber
Tuesday Walk Up Song
Breaking the Habit by Linkin Park. The Cubs sure could use a sweep at Citi Field.