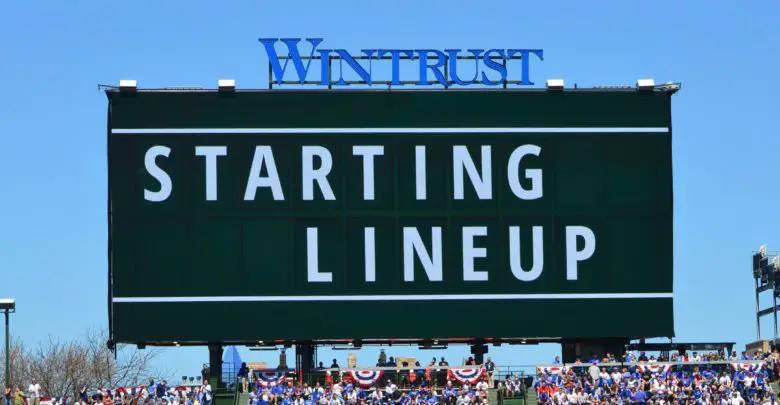 Chicago Cubs Lineup (8/23/19): J-Hey Leads Off, Artist Second, Chieng at 2B, Lefthander on Mound
It's Players' Weekend, which means all kinds of nicknames on the jerseys (if you like them, you can purchase here and help us keep the lights on). So J-Hey is leading off in center with Artist in right and KB at third. Tony is at first, El Mago plays short, Schwarbs is in left, Luc is catching, and Chieng (Tony Kemp) is at second.
They're facing Sanchy, aka Anibál Sánchez, who many will remember as the first big free-agent pitching target of the Cubs' front office back in the day. When he opted for Detroit, the Cubs locked up Edwin Jackson and caused a lot of people to freak out about the future of the franchise. The more things change, the more they stay the same.
Sánchez has really pitched well over the past couple seasons after three really awful campaigns in Detroit, largely because he's been able to limit hard contact to a greater degree than most of his colleagues. The 35-year-old righty only sits around 90-91 mph with his fastball, but his repertoire is varied and he stays out of the zone to draw swings at bad pitches.
The cutter has actually become Sánchez's primary pitch (depending on the pitch-tracking service you prefer), followed closely by the changeup and four-seam, with a sinker, curve, and slider thrown in for good measure. As you might expect, his two most-used pitches have been his best, with the others really serving to keep hitters guessing.
What you're likely to see tonight is a guy who tries to get an early strike, after which he's going to run away and hide with pitches on the fringes of the zone. That's something the Cubs have struggled with all season long, so they're going to need to be patient to reverse that trend. Sánchez has only given up one homer in his last five starts, but giving up a dinger in each of his eight previous starts is proof that he can make mistakes.
The key for the Cubs, then, is to take advantage of those by capitalizing on his early strikes and not falling prey to the junk they'll see later in the count. They've shown throughout the year that they're better both at home and during the day, so the timing and location of this one bode well.
Lefthander didn't look great his last time out against the Nats, but he was a stud in Pittsburgh last week. After his prolonged hiccup over the three previous starts, this may be when BDJ settles in and starts dealing again for a few weeks.
First pitch is at 1:20pm CT on ABC 7 and MLB Network (out-of-market), with 670 The Score on the radio call.
Here is today's #Cubs starting lineup. #EverybodyIn

Game preview: https://t.co/LBNfElFZH2#PlayersWeekend nicknames: https://t.co/golcWU36Qg pic.twitter.com/e7vTIaqqkL

— Chicago Cubs (@Cubs) August 23, 2019