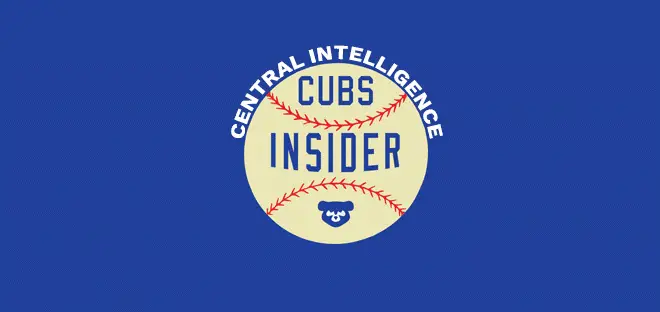 Central Intelligence: A Look Around the Division for Week of August 11
What a week. That phrase means good things for some fans and very bad things for others. Let's take a deeper look into what exactly that means.
Chicago Cubs
Despite a 1-4 record, the Cubs still managed to stay in a first-place tie with a 65-58 overall mark.
The road struggles are more than fluky at this point and it has to be in the Cubs' heads. At Wrigley, they are 41-19. Away from the Friendly Confines? You might want to look away from the dismal 24-39. Pile that on top of backbreaking walk-off losses and it's been a tougher road swing than usual. Thursday saw them give up 7 in two innings, culminating in Bryce Harper's grand slam that we can't confirm has actually landed yet. Friday featured two walks and a single with two outs to give the Pirates a victory.
Kyle Schwarber became the fastest Cubs hitter to reach 100 career home runs when he did it in 453 games Thursday in Philadelphia.
Albert Almora Jr. was sent down to the minor leagues and Addison Russell was called back up. It will interesting to see what the Cubs front office does with those two players if they stay true to the "production over talent" moniker.
St. Louis Cardinals
A 3-2 week leaves the Birds at 64-57.
Yadier Molina returned from the injured list this week, but has hit just .118 (2-for-17) since coming back.
St. Louis called up Randy Arozarena after hitting .349/.435/.547 across two levels of the minor leagues. He went 2-for-4 in his debut against the Royals.
Jose Martinez was sent to the injured list with a joint sprain, which led to the Arozarena call up.
Milwaukee Brewers
It was a short slate for the Crew this week as they went 2-2 and are just one game back of the two first place teams at 64-59.
Christian Yelich is somehow having a better year than his MVP campaign. He hit his 40th and 41st home runs on Saturday, joining Mike Trout and Cody Bellinger as the only players in the 40 home run club this season.
The Brewers bolstered their bench, signing power-hitting first baseman Tyler Austin to a minor league contract. Austin previously played for the Twins and Giants this year.
The other piece in the Drew Pomeranz trade, Ray Black, made his Milwaukee debut against the Twins this week. Black can touch 100 with his fastball and can be a really good bullpen arm.
Cincinnati Reds
A 2-4 week puts Cincinnati squarely in fourth place at 58-64.
Aristedes Aquino looks like he is here to stay. He has played 17 career games and has smacked 11 home runs, making him the fastest in modern history to that mark. Rhys Hoskins for the Phillies hit 10 home runs in his first 17 games back in 2017.
The Reds have not provided a platform for Trevor Bauer's success so far. He has a 7.31 ERA through three starts, but most of that came after giving up 9 earned in 4.1 innings against the Nationals Wednesday.
Cincinnati bolstered the middle infield defense after claiming Freddy Galvis off waivers on Monday. Galvis has a team option for 2020, so this was a move for next year. Not to mention, he has 19 homers and adds some pop to the lineup. The acquisition comes at a good time, as Eugenio Suarez, Joey Votto, and outfielder Jesse Winker are all day-to-day with various injuries.
Pittsburgh Pirates
A 3-2 week puts the Pirates at a measly 51-71. They have won just 7 games since the All-Star break.
Jameson Taillon had another Tommy John surgery that will put him out for the entire 2020 season. He had his elbow reconstructed in 2014 and missed the entire 2015 season with a sports hernia. You really want to root for this guy, but the injury bug won't leave him alone.
Infielder Cole Tucker was recalled from Triple-A and drew a game-tying walk on Friday night against the Cubs, setting up Kevin Newman's game-winning hit.
Starling Marte recorded his second consecutive 20 home run/20 stolen base season after stealing his 20th base on Wednesday against the Angels.