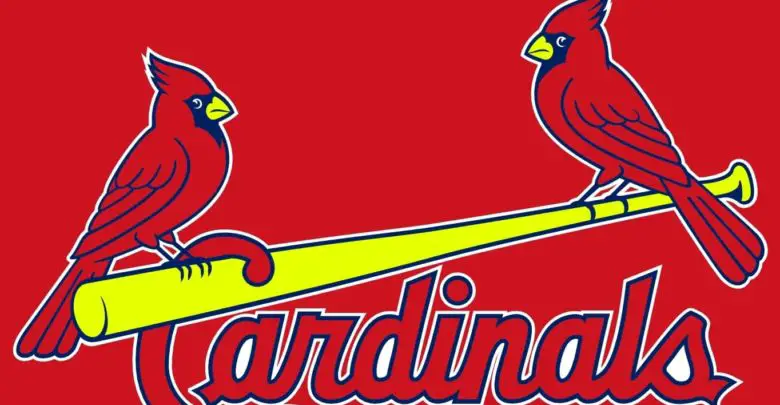 Cubs @ Cardinals Series Preview (July 30-August 1): TV and Game Info, Starting Pitchers, Insights
The Cubs head to the boring capital of the world tied for first place with the Redbirds at 56-49. Win three and they're sitting pretty heading into the home stretch and working their way back to Sweet Home Chicago. Win two and it's a tasty road trip, featuring meatloaf tastier than what passes for pizza in St. Lou. Win one and it's a continuation of a disturbing trend on the road.
Win zero and…well, let's not think about that.
Yu Darvish, Kyle Hendricks, and Jon Lester are scheduled to start the three games in St. Louis, so there's definitely optimism for the former key to success. None of that trio has given up more than four runs in the past month, with Lester and Hendricks having given up zero earned runs in each of their last starts. While Darvish was merely okay in his last start against the Giants, he had two scoreless efforts to start the second half.
Scoring some runs, à la the finale in Milwaukee, will also go a long way to relieve some pressure from the relief corps. If Kyle Schwarber can catch fire a bit and Ian Happ can continue drawing walks in front of him, it would extend a lineup that is due to get hot after a week of "meh" on the road.
Kris Bryant continues his methodical march to another great season, putting together a slash line of .294/.399/.548 that looks almost identical to his 2016 MVP season. Worth 4 WAR already, the slugger is sporting a tea- best .947 OPS.
In the other dugout, Cub killer Paul Goldschmidt has been raking lately. After taking a while to get going, the reigning NL Player of the Week is making the Cardinals look pretty smart for signing him to an extension. The first baseman hit six home runs and slugged .966 last week, so the Cubs may want to avoid giving him anything he can hit.
Other guys to avoid in the Cardinals lineup this series include second baseman Kolten Wong and shortstop Paul DeJong. Wong, in the middle of a really good month, has hit .341 with a .911 OPS over his past 15 games. DeJong scuffled mightily in May and June after a fast start, but has posted a 1.233 OPS with three bombs and four doubles over his last seven games.
One guy the Cubs won't see in St. Louis is center fielder Harrison Bader, who was sent down to Triple-A Memphis Monday after suffering through an awful slump (hitting .195 for the season). There he'll join former Cub Zac Rosscup, who was recently acquired from the Dodgers for cash considerations.
The Cubs will face three familiar right-handers in Adam Wainwright, Miles Mikolas, and Jack Flaherty this weekend. While none are having particularly great seasons on the whole, Flaherty and Mikolas have been very good of late.
Flaherty hasn't given up more than two earned runs in his last four starts, striking out 30 against only seven walks in 24.1 innings. Mikolas has pitched 21 innings in his last three starts, giving up only six earned and striking out 12 with just three walks. And while the 37-year-old Wainwright hasn't been sharp in two starts since his seven scoreless against Arizona on July 14, he is always dangerous and still knows how to get guys out.
Game and Broadcast Info
Tuesday, July 30 at 7:15 on WGN and MLB Network
Wednesday, July 31 at 7:00 on NBC Sports Chicago and ESPN
Thursday, August 1 at 6:15 on NBC Sports Chicago and MLB Network
Starting Pitchers
| | | | | | | | |
| --- | --- | --- | --- | --- | --- | --- | --- |
| Date | Pitcher | Age | T | W/L | ERA | FIP | K/BB |
| 7/30 | Yu Darvish | 32 | R | 3-4 | 4.54 | 4.85 | 2.59 |
| | Adam Wainwright | 37 | R | 7-7 | 4.63 | 4.34 | 2.22 |
| 7/31 | Kyle Hendricks | 29 | R | 7-8 | 3.26 | 3.75 | 4.00 |
| | Miles Mikolas | 30 | R | 7-10 | 4.19 | 4.29 | 4.35 |
| 8/1 | Jon Lester | 35 | L | 9-6 | 3.63 | 4.14 | 4.23 |
| | Jack Flaherty | 23 | R | 4-6 | 4.17 | 4.40 | 3.45 |
What to Watch For 
The starting pitching has been superb of late. In fact, no Cubs starter other than Kyle Hendricks has taken a loss since June 30. And that's even a bit misleading, since Hendricks hasn't given up more than two earned runs in any of those starts.
The bullpen has six losses in the past month, including five in the second half (since 7/12) and four on this current road trip.
Speaking of, the usually reliable quartet of Craig Kimbrel, Pedro Strop, Steve Cishek, and Brandon Kintzler has struggled in the past week. Can they get back to form or is this a going to be a thing going forward?
The Cubs feature eight men with double-digit home run totals and four already over 20 (plus Willson Contreras knocking on the door with 19). They have lived and died with the longball lately, and on the road it has been mostly tragic death.
To that point, the Cubs have no regulars hitting over .300 during the past week and the hottest hitter in that time span is actually Albert Almora at .294. Here's hoping someone catches fire.
Seemingly without money or high-end prospects, what will the Cubs do before the deadline to bolster the 2019 squad? You have to imagine something will happen during this trip to St. Louis, so speculation will be exciting.
At 20-31 away from Wrigley, the Cubs have to figure out a way to win games on the road. Look for them to start righting that ship after a big game in Milwaukee and an off day spent home in Chicago.